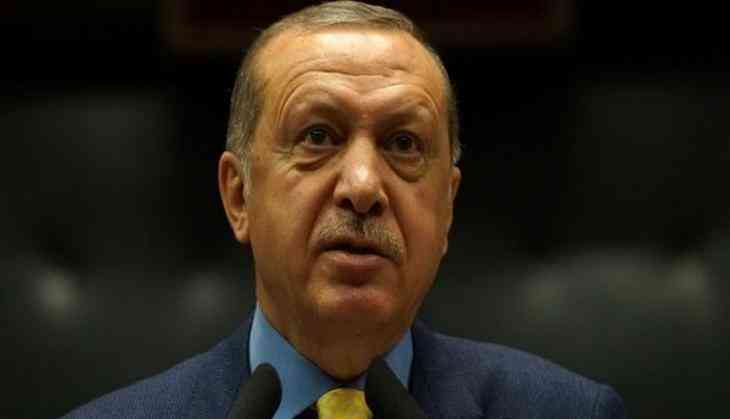 Turkey President Recep Tayyip Erdogan on Saturday said that Turkish forces would continue its counter-terrorism operations in Iraq and Syria.
"The operations of the Turkish army in Jarabulus, Al-Bab and Afrin will be carried out in other Syrian regions, up to the Iraqi border. They will also be carried out in [Iraq's] Sinjar and Makhmur. We will eliminate the terrorist threat coming from the territory of Syria and Iraq. We will not let terrorists control zones near our southern borders," Erdogan was quoted by Sputnik as saying, during his address at the Justice and Development Party's Congress.
Turkish troops, along with various Syrian opposition groups took part in several military operations, mostly against Kurdish militants in Syria, under Euphrates Shield and the Olive Branch operations.
Damascus has castigated Ankara's military operations and condemned its actions, asserting that it had violated Syria's sovereignty.
The Turkish armed forces are conducting raids against the Kurdistan Workers' Party (PKK) in northern Iraq to clear out terror camps.
The PKK has been listed as a terrorist organisation by Turkey, the United States and the European Union. Its terror campaign against Turkey is on for three decades now, which has resulted in the killing of more than 40,000 people.
(ANI)