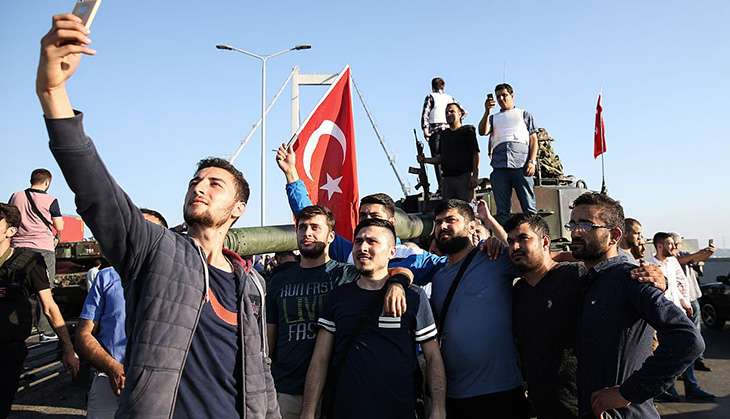 Turkey has released more than 750 soldiers who were detained after the failed military coup on 15 July, state media reported on 30 July.
State-run Anadolu Agency reported that 758 soldiers were released on the recommendation of prosecutors after testimony. Another 231 soldiers remain in custody.
President Recep Tayyip Erdogan said he would drop lawsuits against those who had insulted him, in a one-time gesture of "unity". However, he also announced his intentions to close the country's military academies and bring the spy agency and the military chief of staff under his control.
"We are going to introduce a small constitutional package which, if approved, will bring the National Intelligence Organisation (MIT) and chief of staff under the control of the presidency," Erdogan told Turkey's A Haber television.
"Military schools will be shut down. We will establish a national defence university," he said.
On 28 July, Turkey announced a military reshuffle which also saw the dishonourable discharge of 1,700 military servicemen. Over 66,000 public sector workers have been dismissed and 50,000 passports cancelled, BBC reported.
The Erdogan government has also shut 142 media outlets in the country.
Around 237 people were killed and more than 2,100 were wounded in the clash on 15 July when a section of the military attacked with tanks, helicopters and fighter jets in an attempt to topple the government.
Turkish officials have suggested the United States extradite Fethullah Gülen, alleging that he masterminded the coup. Last week, US President Barack Obama insisted that Turkey first present concrete evidence of the US-based cleric's involvement in the coup attempt.
Erdogan has accused Gulen of creating a "parallel state" in Turkey over the years. He also slammed the European Council and the European Union for not backing Turkey and has criticised Western leaders for not visiting after the putsch.
Since Edrogan became president in 2014, prosecutors had opened more than 1,800 cases against people for insulting him, which targeted journalists, cartoonists and even children.