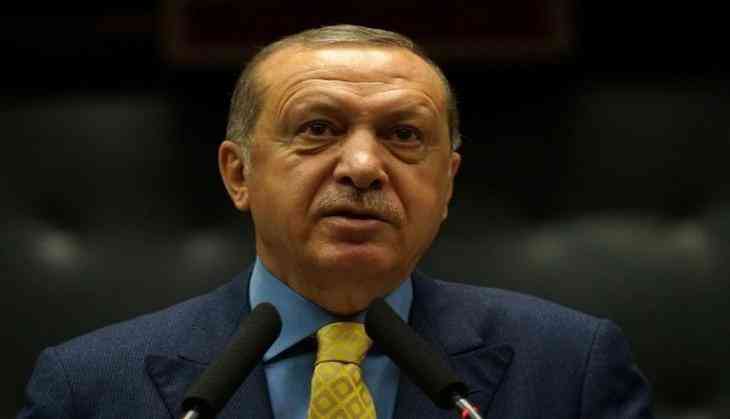 Tightening his grip on the nation that he has ruled for 15 years, Turkish President Recep Tayyip Erdogan has won the elections.
The opposition, Republican People's Party (CHP) had said that around half the ballot boxes had not yet been counted.
"97.7% of the votes were counted and the votes that have not been tallied so far do not change the outcome," CNN quoted Sadi Guven, Turkey's Supreme Election Board chief as saying.
The 64-year-old had declared himself the winner even before the official results were announced.
The opposition earlier claimed that state media and the election commission had manipulated the results.
Last year, he won a referendum to transform the country's parliamentary system to a powerful executive presidency.
The critics called it as a blatant power grab.
Erdogan also said that his ruling Justice and Development Party, the AKP and its allied Nationalist Movement Party, the MHP, had together retained their control of parliament.
The results were a blow to Erdogan's closest rival, Muharrem Ince and CHP.
"Our nation has given me the mandate for the presidency," Erdogan said in a victory speech in Istanbul, noting his declaration was based on unofficial results. I would like to congratulate our nation once again. This has been another test of democracy and we have passed this test successfully," CNN quoted the Turkish President as saying.
Opposition parties now have five days to lodge any complaints or challenges, after the vote.
Official results will be announced in a few days.
Over 56 million voters were eligible to cast their ballots in the elections.
Voter turnout was 87 per cent.
(ANI)