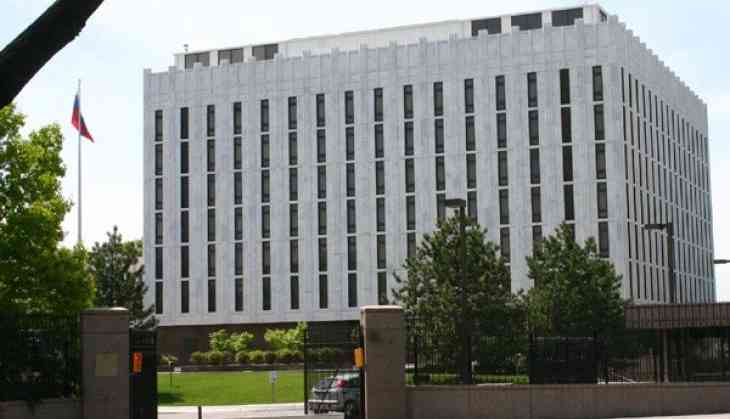 The Embassy of Russia has criticized the United States (US) government for pursuing "unacceptable practices of pressure on the Russian media."
"Russia has always been against any restrictions on the freedom of the mass media, including in the work of foreign media and journalists," TASS quoted the Russian Embassy here, as saying.
"However, we cannot say that about the United States and a number of its allies that continue unacceptable practices of pressure on Russian mass media, instead of mutually beneficial cooperation. It has come to visa cancellation, the expulsion of Russian journalists, frequent attempts of foreign security services to co-opt them," the embassy added.
Branding these actions as "inadmissible," the embassy said this is yet another blow to the US-Russian bilateral relations.
The embassy came out with this statement after RIA Global, a company that generates content for the Sputnik [news agency] was told that it would be able to continue its operations only after it registers itself as a foreign agent.
"Such steps disrupt normal work of journalists as they act as grounds for various sorts of restrictions.We have witnessed when RT [television channel] was stripped of accreditation at the Congress," the embassy added.
--ANI