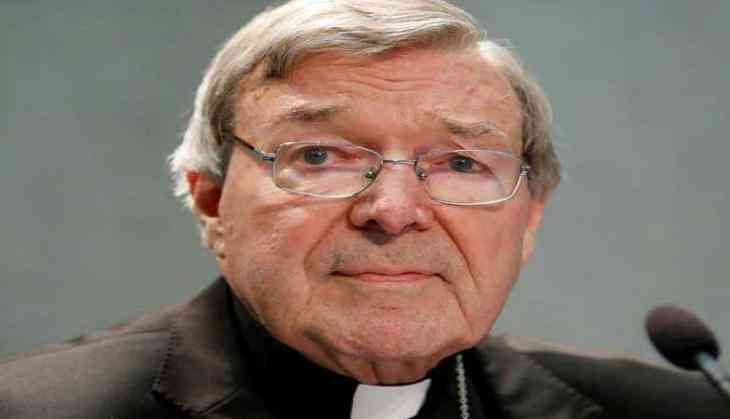 Pope Francis' treasurer would be tried in Australia on the charges of sex crimes.
Cardinal George Pell, 76, is Vatican's finance chief and is expected to appear before Melbourne Magistrates' Court on Wednesday.
"The Cardinal will appear at the Melbourne Magistrates Court in a historic hearing for the Catholic Church which has been rocked by the criminal proceedings against the Vatican official," reports the Herald Sun, and adds that "when he does he will become the most senior Catholic to ever face court charged with sex offences".
The nature of the charges being faced by Cardinal Pell has not yet been revealed, but it is known only that there are multiple charges relating to multiple complainants.
According to the report, during the short administrative hearing, which could last just minutes, a timetable will be set down that will outline how the case will proceed.
Prosecutors will be given a date by which they must have compiled their brief of evidence, and a committal mention date will be fixed.
The brief will include all the evidence in the case in the form of written and signed statements from all witnesses together with copies of or photographs of exhibits.
On June 29, Pell was charged with multiple sex crimes. After being charged, he took a leave of absence from his post and announced "I am innocent".
"I am looking forward finally to having my day in court," he said. "I repeat that I am innocent of these charges. They are false. The whole idea of sexual abuse is abhorrent to me," Pell had told reporters.
The charges are a new and serious blow to Pope Francis, who has already suffered several credibility setbacks in his promised "zero tolerance" policy about sex abuse.
-ANI