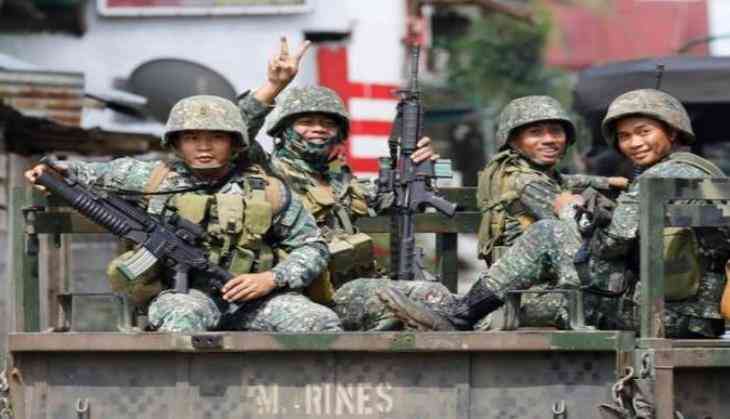 The Philippine military airstrikes aimed at militants killed 10 of its soldiers and injured eight others, even as the government is struggling to take the southern Marawi city from the clutches of alleged Islamic State terrorists, the government officials said on 1 June.
"A group of our military army men were hit by our own airstrikes. Ten killed and eight wounded," the New York Times quoted Defense Secretary, Delfin Lorenzana as saying.
Explaining the killings Lorenzana said, "The coordination was not properly done, so we hit our own people."
Marawi is a major Muslim city in the predominantly Catholic Philippines.
The rebels, who have seized most of the territory, have held a Roman Catholic priest and several others hostage. Since then the government has been launching airstrikes to dislodge the rebels.
-ANI