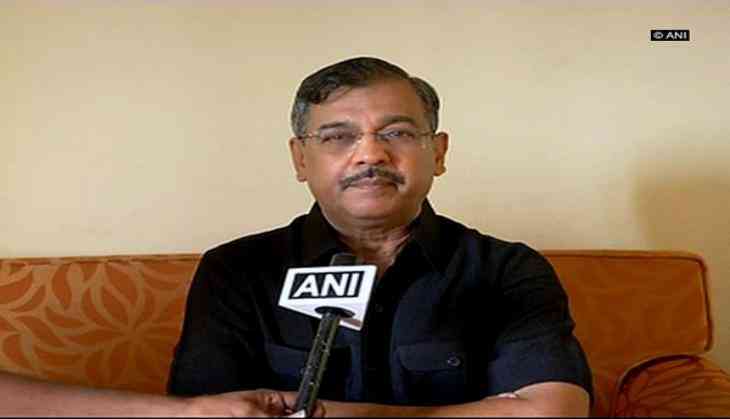 With the Pakistan government admitting that Lashkar-e-Taiba (LeT) chief Hafiz Saeed is involved in terrorist activities, noted Public Prosecutor Ujjwal Nikam on Monday frowned over the development saying it could be a part of Islamabad's conspiracy to get into the good books of United States and the United Nations.
"I doubt it to be a conspiracy of Pakistan. If they won't provide details about the Mumbai attack, then Saeed would be revealed and then Pakistan could claim that they arrested Saeed, but no evidence was found against him. They are just trying to portray themselves as good in front of the United Nations and America," Nikam told ANI.
Highlighting his skepticism over the move, he asked that if Pakistan believes that Saeed supports terrorism, then why haven't they filed a complaint against him and have not revealed the areas where his organization is promoting terrorism.
Earlier on Sunday, Pakistan government admitted that Lashkar-e-Taiba chief Hafiz Saeed is involved in terrorist activities and was spreading terrorism in the name of jihad.
Its interior ministry told a Federal Review Board, which was formed to review the detention of Saeed and four of his aides under an anti-terror Act, countered the Lashkar chief 's claim that he was being prevented from raising the Kashmir issue.
As per reports, the Pakistani government informed the review board that, "The government detained the Jamaat-ud-Dawa leaders on pressure of United Nations (sic) and international organisations."
On January 28, the Punjab government had placed names of Hafiz Saeed, Abdullah Ubaid (Faisalabad), Malik Zafar Iqbal Shahbaz (Markaz Tayyaba Muridke), Abdul Rehman Abid (Markaz Tayyaba Muridke) and Qazi Kashif Hussain of Multan in fourth schedule of Anti Terrorism Act. On February 30, they were put under house arrest for 90 days.
Earlier, the interior ministry had given recommendation to the Punjab government and intimated it that Jamatud Dawa and Falah-e-Insaniat Foundation were engaged in certain activities which could be prejudicial to peace and security.
-ANI