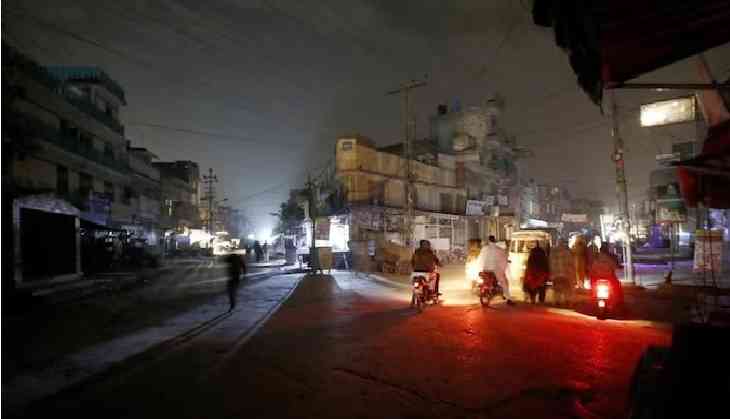 After a 24-hour nationwide power outage in Pakistan that left millions of people without electricity, the National Grid was restored on January 24. A statement issued by the Pakistan Government said that power supply has now been restored in the country.
The neighboring country suffered a major power cut early on Monday following a breakdown in its national grid, leaving millions of people without electricity in major cities like Karachi, the capital Islamabad, as well as Lahore and Peshawar.
Pakistan Energy Minister Khurram Dastgir told Geo TV that authorities had shut down the power generation system at night due to low demand in winters to save fuel cost, but when the system was started in the morning, fluctuations in frequency and voltage were observed, causing the power generation system to stop working.
However, this is not the first time that Pakistan has suffered from a major power outage. The last major blackout occurred in October last year, and the power cuts are due to mismanagement and a lack of investment in infrastructure.
Meanwhile, the United States said that it is ready to assist Pakistan in resolving its electricity crisis.
"Of course, (we) have seen what has transpired in Pakistan. Our thoughts are with all those who've been affected by the outages. The US, of course, as you mentioned, has assisted our Pakistani partners across any number of challenges," State Department Spokesperson Ned Price told reporters at his daily news conference on Monday.
"We're prepared to do so in this case, if there is something that we're able to provide. But I'm not aware of any particular request yet," he said.
Pakistan's economy continues to struggle with multiple challenges, including a major energy crisis. The major power outage affected everything in the country, including traffic lights, metro services, and government offices.
Residents of Pakistan are used to dealing with fluctuating power supplies and load shedding. Major businesses and airports have their own generators that start when electricity is cut, as reported by BBC.
Notably, Pakistan generates most of its power by using imported fossil fuels from other countries. As the prices of energy around the world have risen over the past year, the financial burden on Pakistan has grown, and its foreign reserves, necessary for paying for energy imports, have been further depleted.