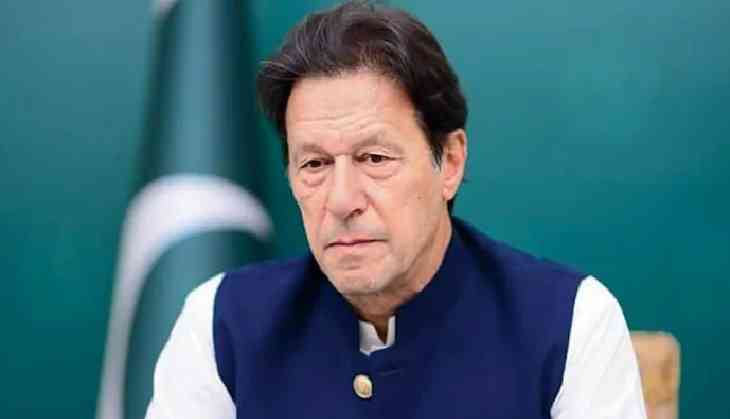 Imran Khan no longer blamed the United States for his ouster
Former Pakistan prime minister and Pakistan Tehreek-e-Insaf (PTI) chairman Imran Khan on November 13 said that he no longer blamed the United States for his ouster, stressing that he wanted a 'dignified' relationship between the United States and Pakistan.
However, earlier Khan used to blame Washington for his being removed from the prime ministerial post.
"As far as I'm concerned, it is over, it's behind me," said Khan on the US's role in the alleged conspiracy, Financial Times quoted.
"Our relationship with the US has been as of a master-servant relationship, or a master-slave relationship, and we've been used like a hired gun. But for that I blame my own governments more than the US," Khan added.
The former Pak prime minister also responded on his Moscow visit on the eve of the invasion of Ukraine by saying that it was embarrassing and the trip was planned months in advance.
Khan, who is conducting a Long March to Islamabad against Shehbaz Sharif-led government and Army Chief Qamar Javed Bajwa, said that the army could play a 'constructive role' in his future plans for his country. "There should be a balance between the civil-military ties as you cannot have an elected government which has the responsibility given by the people, while the authority lies somewhere else', he said.
Last month, Khan had confessed to being a powerless PM by saying, "Despite being at the helm of affairs, orders were coming from somewhere else".
The former Pak PM further slammed Nawaz Sharif by saying, "It is a matter of grave concern for the whole Pakistani nation that a person convicted by the Supreme Court is poised to take decisions about the future of Pakistan that include the appointment of a new army chief."
Also Read: British speedcuber solves 6931 cubes in 24 hours to smash Guinness World Record; watch viral video
He also took a dig at the Pakistan Muslim League by saying that the current government fears conducting elections. "Those installed through the 'regime change conspiracy' are running away from holding elections, knowing that they will lose [elections] against me and will not be able to save their corruption and looted money," he said.