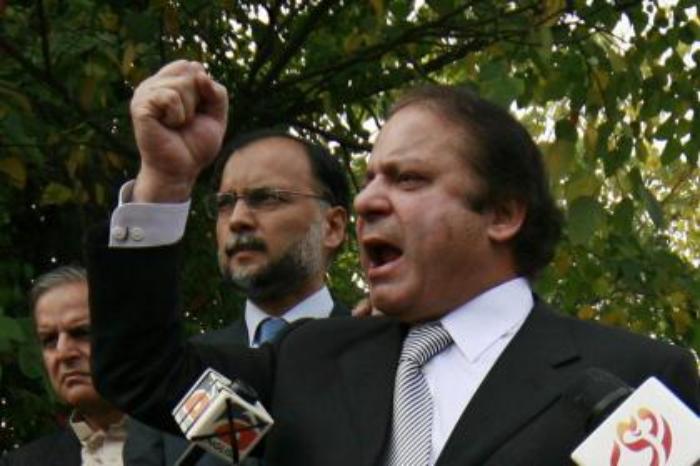 After the historic removal of international sanctions on Iran, Pakistan is prepared to improve its trade relations with Tehran as Iranian President Hassan Rouhani is expected to visit Islamabad later this week.
During a meeting with Iranian envoy Mehdi Honardoost on 21 March, Pakistan Prime Minister Nawaz Sharif expressed his desire to strengthen relations with Iran.
"The visit will be a great opportunity for us to review the whole range of bilateral relations and further strengthen our brotherly ties," the Express Tribune quoted an official statement by Sharif. Congratulating the ambassador on his new assignment, the Prime Minister hoped that the former would make valuable contributions in strengthening bilateral relations between both countries.
He added that Islamabad greatly values its fraternal ties with Iran and considers Tehran to be a close friend and neighbour. "We are pleased to note that international economic sanctions on Iran have been lifted, paving the way for expeditious resumption of commercial and economic ties between our countries. I am looking forward to welcoming President Rouhani later this week," Sharif said.
During his January visit to Iran, Sharif had invited the Iranian President to visit Pakistan.
In what will be the first visit by an Iranian President to Pakistan in four years, Rouhani will be accompanied by a high-ranking political team and a large trade and economic contingent.
The two countries are likely to push for the Iran-Pakistan (IP) gas pipeline project during the visit. This project was commissioned in December 2014 but was stalled after sanctions were placed on Tehran.
-ANI