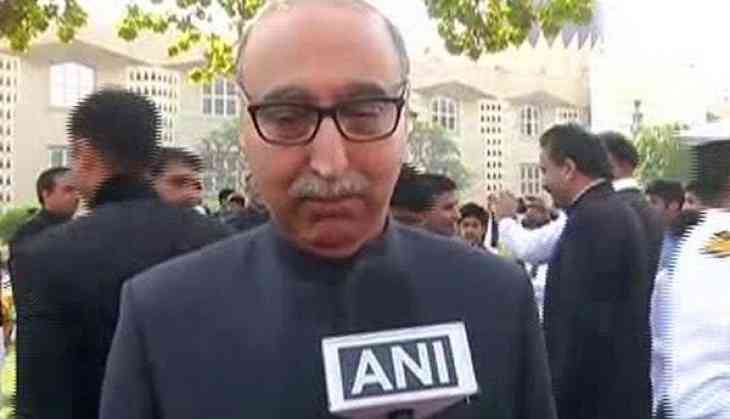 Pakistan High Commissioner to India, Abdul Basit, on the occasion of Pakistan Day celebrations here expressed Islamabad's desire to have good relations with India as well as to address the Kashmir issue.
"Pakistan has always tried to maintain good relations with its neighbors. We also want good relations with India," he told ANI.
He added, "We hope that we will be able to solve our differences and issues especially the Kashmir issue."
Auditor General of Pakistan, Rana Asad Ameen, along with Deputy High Commissioner of Pakistan, Pakistan High Commission spokesperson Khwaja Maaz and officers of the armed forces
-ANI