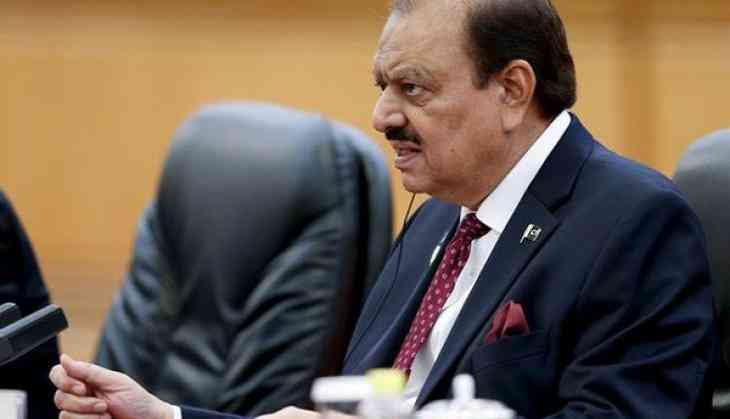 Pakistan President Mamnoon Hussain will call a session of the National Assembly (NA) on August 13.
Hussain signed a summary sent by Pakistan's caretaker Prime Minister Justice (retd) Nasirul Mulk, which directed the former to convene the first NA session on the stipulated date, The Express Tribune reported.
Speaker Ayaz Sadiq would administer the oath to the newly elected candidates. After this, Sadiq would himself take oath as the member of the NA.
Sadiq would then oversee the election of the new Speaker in the house. Finally, under the new Speaker, the Deputy Speaker of the NA would be elected. The name of the new Pakistan Prime Minister would be announced by the newly sworn-in Speaker of the house, as per The Express Tribune report.
Pakistan went to polls on July 25 and Imran Khan-led Pakistan Tehreek-e-Insaf (PTI) party had emerged as the single largest party with 116 seats after the ECP released the complete results for 270 of 272 NA constituencies.
The Pakistan Muslim League-Nawaz (PML-N) which won 64 seats came second, while the Pakistan People's Party (PPP) bagged 43 seats and finished third.
The PTI has claimed that it had enough numbers to form the government at the centre in coalition with other smaller parties. The party on Monday formally announced Khan as the new Pakistan Prime Ministerial candidate.
--ANI