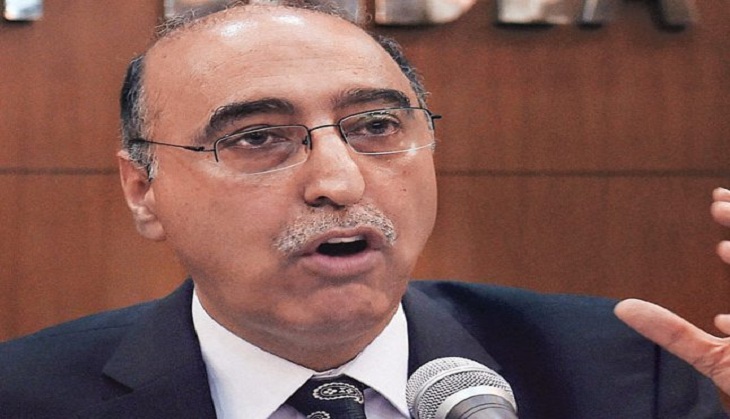 A Pakistani daily has alleged that Pakistani High Commissioner to New Delhi Abdul Basit is on poor terms with all Indian dignitaries.
Basit who was appointed as the High Commissioner in New Delhi in February 2014, is being treated as a 'persona-non-grata' by the Indian authorities and hence, has not been allowed to meet Swaraj or high profile dignitary, the Daily Times reported.
The Pakistani daily quoted its sources that Indian External Affairs Minister Swaraj did not entertain repeated requests of Basit for formal meetings for his hawkish personality and unnecessary aggression adding, "None of the policy makers in India feel like meeting him. He doesn't enjoy personal rapport with any important Indian official."
According to the report, Basit's rigid stance has failed to establish any rapport with the Indian authorities and Indian authorities have verbally and informally appealed to Pakistan at several occasions to replace Basit.
The Pakistani foreign secretary Aizaz Chaudhry had also raised the matter with the High Commissioner and advised him to keep his cool during tough situations, the report said.
Though the foreign secretary is said to have wanted the High Commissioner to dispel the impression that he was a hawk and always would be no matter whatever the circumstances between the two neighbouring countries is, Basit's rigid stance has also led to loggerheads with the former at several occasions.
Nafees Zakria, Pakistan Foreign Office spokesperson has denied that there were differences between Chaudhry and Basit but, he refused to comment on the fact that the High Commissioner never called on the Indian External Affairs Minister or any other high profile Indian official.
The Lahore-based daily also quoted an Indian official saying, "Whenever we want to issue a demarche, we prefer not to summon the (Pakistani) High Commission to the (External Affairs) ministry. We just don't feel comfortable with him."
In 2014, New Delhi had cancelled foreign secretary-level talks with Pakistan, after Basit met with All Parties Hurriyat Conference (APHC) leader Shabir Shah just days before the dialogue. Basit's Twitter timeline seems to show him travelling to various parts of India on invitations of different institutes and re-tweeting pictures of picturesque landscapes of Pakistan, like his primary task is to promote the country's tourism industry, the daily pointed.
-With ANI inouts