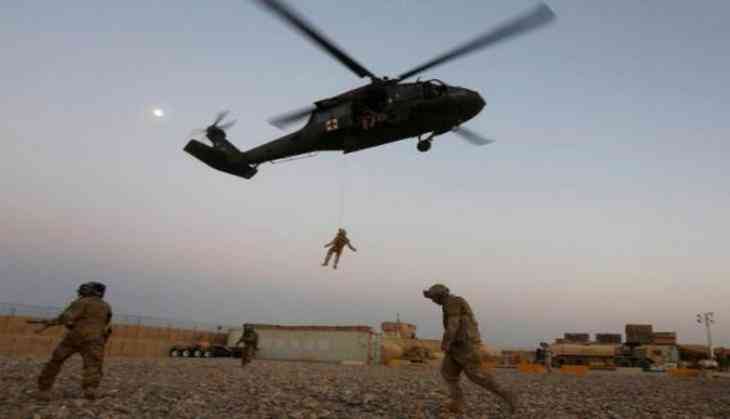 Afghan security forces have launched a military operation
on Saturday to re-capture Nawa district of Helmand province after the Taliban seized control
of the strategic area nine months ago .
"The large scale military operation was kicked off on Saturday morning and that troops are
moving in from three different directions,"Tolo News quoted Omar Zowak, the provincial
governor's spokesman as saying.
Since the launch of the operation, 12 Taliban insurgents have been killed, Zowak said. Two
policemen were wounded, Zowad added.
The Taliban controls several large districts in Helmand, and its forces have surrounded and
attempted to attack the capital city, Lashkargah, for months.
Nawa district is located about 15km from Lashkargah city and collapsed to the Taliban nine
months ago.
On 29th March, Afghan forces conducted air raids in Helmand province in which as many as 45
Taliban insurgents were killed and 29 others were wounded. The strike was conducted in Bolan
and Spina Kota areas close to Lashkargah city of Helmand province, the office said in the statement.
-ANI