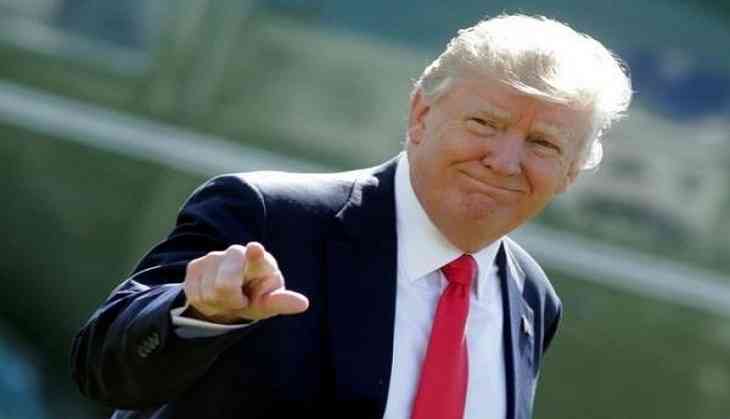 U S President Donald Trump has called on all nations to confront the 'global threat' of North Korea and pledged that Pyongyang will face repercussions over its recent ballistic missile launch.
President Trump said all nations must publicly demonstrate that there are consequences for North Korea's 'very very bad behaviour.'
"It's a shame they're behaving this way -- they're behaving in a very, very dangerous manner and something will have to be done about it," Trump said while addressing a news conference on Thursday with Polish President Andrzej Duda.
When asked about imminent military action against Pyongyang, Trump said,"As far as North Korea is concerned, I don't know. We will see what happens. I have some pretty severe things that we are thinking about. That doesn't mean we are going to do it. I don't draw red lines."
North Korea recent intercontinental ballistic missile test has compelled U.S. President to call on nations to act against North Korea.
During a special meeting of the United Nations Security Council on Wednesday, U.S. Ambassador to the UN Nikki Haley has warned Pyongyang that military action was on the table in response to the test. "The US is prepared to use the full range of our capabilities to defend ourselves and our allies," she said,
But Moscow dismissed the US-led calls at the UN Security Council to step up sanctions. Moscow and Beijing has urged Washington for more "creative" diplomacy.
Pyongyang claimed it had successfully launched its first intercontinental ballistic missile. North Korea said it is capable of carrying a "large, heavy nuclear warhead" and is able to strike the US mainland.
Trump said he congratulated the president on Poland's recent election to the UN Security Council said the country joined the Security Council at a very critical time.
'We are particularly grateful for the active role Poland has taken in helping to defeat ISIS where we have made tremendous gains,' Trump said.
-ANI