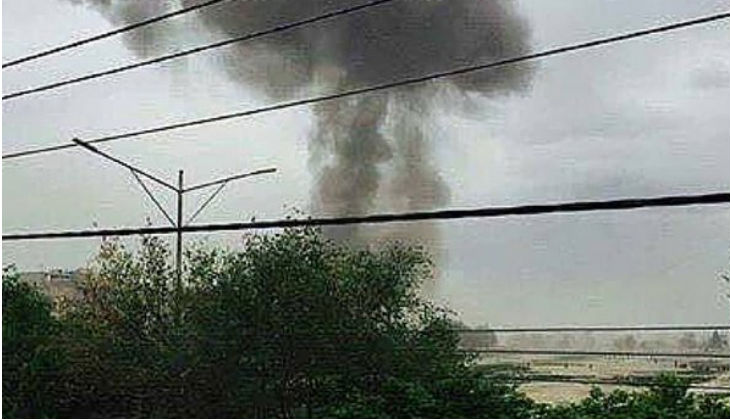 Nearly 24 people lost their lives and several were reported to be injured in a loud explosion that rocked central Kabul in the early hours of 19 April. The Taliban has claimed responsibility for the attack.
The explosion apparently targeted a Secret Service Unit tasked with protecting VIPs, reports Tolo News.
The security official has said that the incident took place in the vicinity of Ministry of Defence and Ministry of Finance compounds in Pul-e-Mahmood Khan, reports Khaama Press.
After the explosion the security forces immediately cordoned off the area as heavy gunfire continued.
President Ashraf Ghani has condemned the incident and labelled it a terrorist attack.
In a statement issued by his office, Ghani has said that a number of people were killed and injured and such actions by the enemy shows the insurgents' inability to tackle security forces on the battle field face to face.
Meanwhile, Ministry of Interior spokesman Sediq Sediqqi confirmed that Kabul police and other security forces are in the Pul-e-Mahmood Khan area.
-With ANI inputs