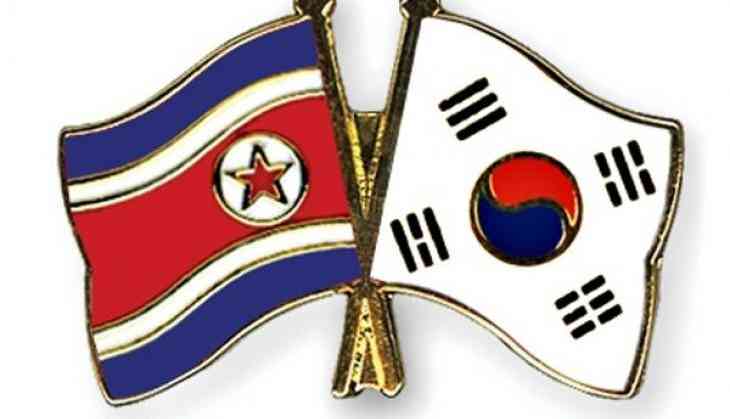 North Korean leader Kim Jong-un and South Korean President Moon Jae-in on Thursday undertook a joint excursion to Mount Paektu, a volcanic mountain located on China-North Korea border.
The two leaders left Pyongyang's Sunan International Airport after 7 am for Samjiyon airport, the location of the mountain, Yonhap News Agency reported.
President Moon and Kim are set to drive up to the Mount Paektu's peak if weather conditions are favourable, officials said. The two Korean leaders are also slated to reach Chonji, the mountain's well-known crater.
President Moon and Kim are scheduled to return to Pyongyang later in the day, following which the former will return to South Korea.
Earlier on Wednesday, North and South Korea signed a joint military agreement and a joint statement to heighten peace and denuclearisation talks. Additionally, the two sides agreed to take "additional step" to achieve the process of denuclearisation.
President Moon and Kim also proclaimed the end of the state of war, a South Korean presidential spokesperson confirmed.
As a part of the agreement, the two Koreas agreed to cease large-scale artillery exercises and military flights near the demilitarized zone to prevent incidents from November 1.
On the other, Kim agreed to permanently dismantle a key nuclear facility in Yongbyon in return for corresponding steps from the US. The North Korean leader added that he would visit South Korea in the near future.
On Tuesday, President Moon arrived in Pyongyang, which was the first visit by a South Korean head of state to attend the third bilateral meeting with Kim.
The South Korean president is scheduled to visit the United States next week and meet President Donald Trump.
-ANI