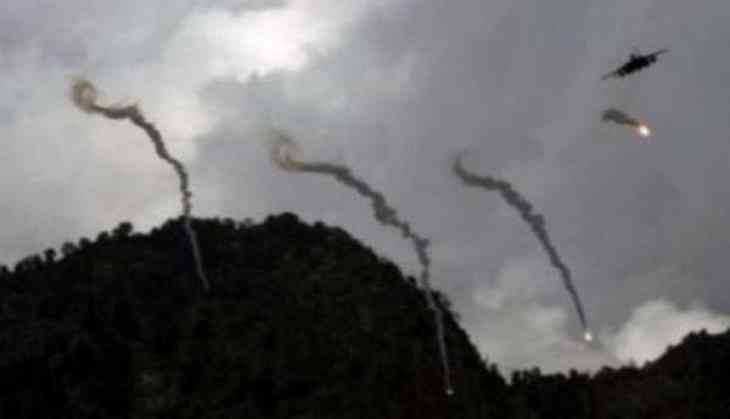 Israel has carried out airstrikes on Hamas compound in the Gaza Strip in retaliation to the rocket attacks out of the Palestinian territory, confirmed the military on Monday.
"Israeli planes targetted a training camp in the northern Gaza Strip, destroying six separate facilities belonging to the Hamas," reported the Times of Israel, citing Israel Defence Forces (IDF), as saying, in a statement.
Gaza militants have reportedly taken rocket fire on Israel a notch higher since US President Donald Trump recognised Jerusalem as Israel's capital.
In addition to this, scores of Palestinian demonstrators have clashed with Israeli troops along the Gaza-Israeli border.
Hamas, which remains in control in the Gaza Strip since over a decade, has called for a new Palestinian uprising or intifada over Trump's Jerusalem move, along with other Gaza militants.
Jerusalem is considered a sacred place, which is home to Jewish, Christian and Muslim holy sites.
However, it is also a disputed territory, contested by both Israel and Palestine, which sees it as a capital of its future state.
-ANI