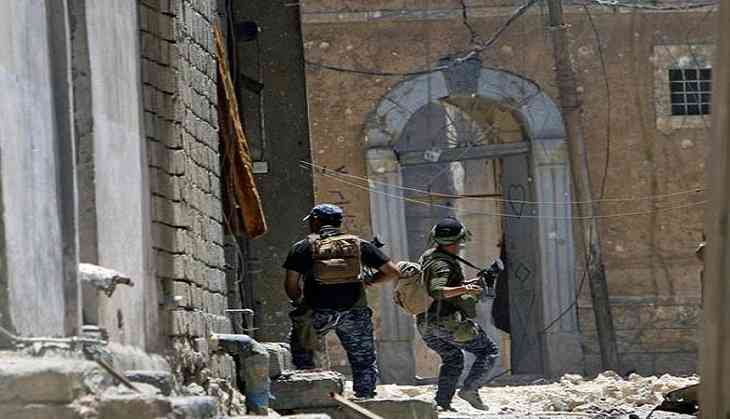 Iraq on Thursday announced the end of Islamic State of Iraq and Syria ( ISIS), also known as Daesh, in the city of Mosul that has been under seizure of the extremist groups for three years.
According to a report by Sky News Arabia, the Iraqi Defence Ministry has declared the end of Daesh in Mosul, saying that the presence of Daesh in Iraq ended forever.
The ministry added that surrender is no longer an option for the organisation.
According to the report, a complete collapse happened in the ranks Daesh, saying that only five members of the organisation are still continuing to fight.
Earlier in the day, Iraqi forces claimed to have recaptured the Great Mosque of al-Nuri in Mosul - where Abu Bakr al-Baghdadi proclaimed himself as leader of the Islamic State in 2014.
It is estimated that approximately 350 thousand people have been displaced from Mosul, because of fierce fighting.
-ANI