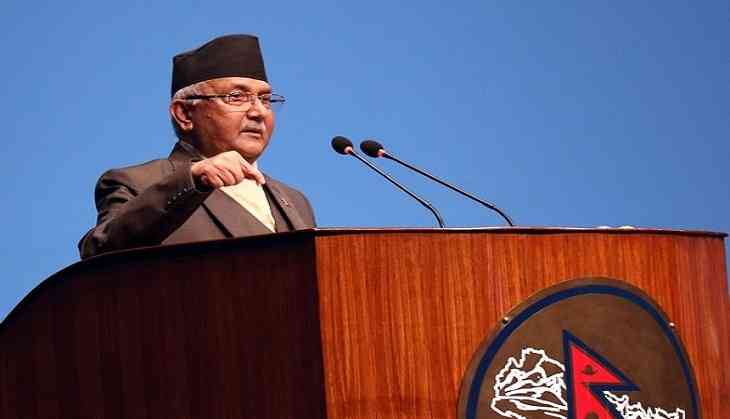 Nepal Prime Minister KP Sharma Oli on Tuesday said that the treaties and agreements made between India and Nepal are undergoing a revision phase.
While apprising the Lower House of the Parliament about the upcoming Bay of Bengal Initiative for Multi-Sectoral Technical and Economic Cooperation (BIMSTEC) summit, that is scheduled to start from Thursday in Kathmandu, Prime Minister Oli stated that the revisions are being made on the suggestions from the Eminent Persons' Group (EPG) report.
"The agreements made with the neighboring countries in the past and present are undergoing the phase of rapid implementation. The report of the Eminent Persons' Group (EPG) formed in between Nepal and India is completed. The 1950 treaty, which was considered the issue, is not pronounced in the past, and some of the questions regarded with it were not to be raised. All those questions now have been addressed from newer heights and avenues at present and are amended as per the need," Prime Minister Oli said.
He further highlighted on the tasks completed following the formation of the CPN-UML government in mid-February.
Prime Minister Oli continued, "Export of our agricultural products are eased, the Tanakpur project which had started some two and half decades before is now complete from the Indian side. Four additional air entry points are made available."
The Nepal Prime Minister also pointed out that the Birgunj-Kathmandu railway project has also started under the active initiation of the government.
He further said, "The task of survey of the railway from Birgunj to Kathmandu has started. The first round of discussion over the Trade and Transit treaty has been completed and the second round of talks between India and Nepal will be held in Nepal in the first week of September and the meetings are going to be held in an optimistic way."
Apart from this, Prime Minister Oli also underscored that the BIMSTEC summit would be fruitful to achieve sustainable development through poverty alleviation and would help to tackle the challenges of climate change and help to expand connectivity.
Nepal has assumed the chairmanship of BIMSTEC since 2014.
Nepal, India, Bangladesh, Sri Lanka, Myanmar, Bhutan and Thailand are member countries of the group. The fourth summit of BIMSTEC, scheduled to be held from August 30 to August 31, is taking place under the theme, 'Towards a peaceful, prosperous and sustainable Bay of Bengal region'.
The first summit was held in Thailand in 2004. There are 14 areas of cooperation which are determined by the BIMSTEC.
(ANI)