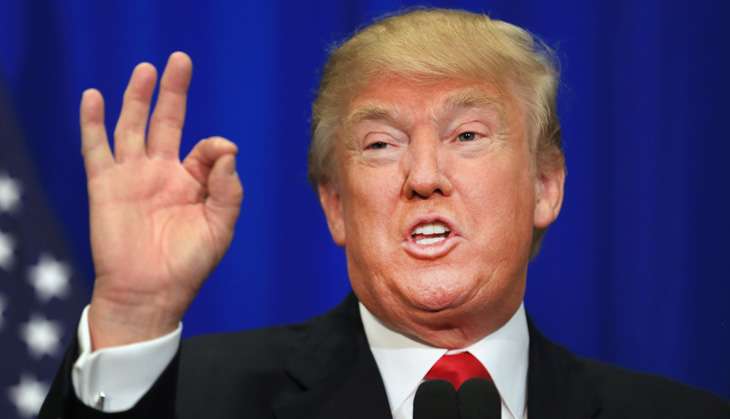 Unfazed by growing criticism, US President Donald Trump has asserted that his "very strict ban" on foreign nationals from seven Muslim-majority countries was working "very nicely" and should continue.
Trump has ordered "extreme vetting" of people entering the US from seven Muslim-majority countries and banned the entry of Syrian refugees until further notice, as part of new measures to "keep radical Islamic terrorists" out of America.
"It's working out very nicely. You see it in the airports, you see it all over. It's working out very nicely," Trump told reporters on Saturday.
"We are going to have a very, very strict ban and we are going to have extreme vetting, which we should have had in this country for many years," Trump said.
He, however, denied that barring refugees from several predominantly Muslim nations amounted to a ban on Muslims.
"It's not a Muslim ban, but we are totally prepared," Trump said.
The controversial move signed a week after he was sworn- in as the President includes countries like Iran, Iraq, Syria, Sudan, Libya, Yemen and Somalia.
The order, which bars Syrian refugees and halts the country's refugee resettlement programme for four months has triggered widespread criticism, including from Google's India-born CEO Sundar Pichai and Facebook CEO Mark Zuckerberg.
Terming it a "painful" decision, Pichai said the move will affect at least 187 Google employees.
Indian-American Microsoft CEO Satya Nadella posted a note on LinkedIn, saying the company "will continue to advocate on this important topic."
He said as an immigrant and the company's CEO he had "both experienced and seen the positive impact that immigration has on our company, for the country, and for the world."
"We share the concerns about the impact of the executive order on our employees from the listed countries, all of whom have been in the United States lawfully, and we're actively working with them to provide legal advice and assistance," the company said in a statement.
The company said it was aware of 76 employees who belonged to the seven banned countries mentioned in the order.
Zuckerberg has also criticised the decision to severely limit immigrants and refugees from certain Muslim-majority countries, saying America is a nation of immigrants and should be proud of it.
"Like many of you, I'm concerned about the impact of the recent executive orders signed by President Trump," Zuckerberg wrote on his Facebook page.
--PTI