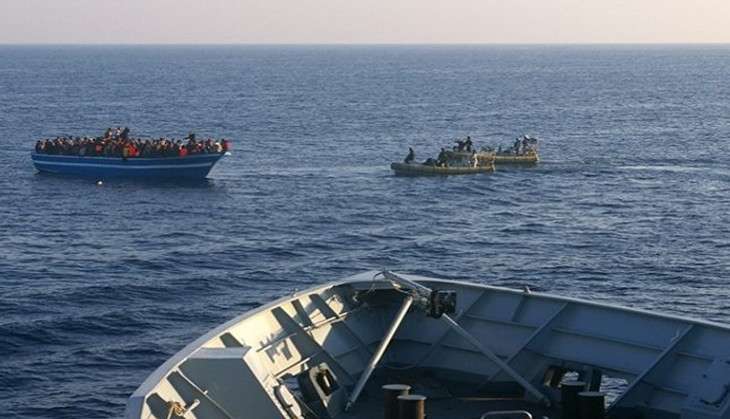 100 bodies were recovered and over 340 people were reportedly rescued on 3 June from a sinking migrant boat carrying a "significant number" of people in the Mediterranean Sea, south of Crete.
According to an Associated Press report, the coast guard was carrying an undetermined number of people when it was located today, half-sunk, about 75 nautical miles south of Crete in international waters, and within Egypt's search and rescue area of operation.
However, details about the vessel's departure point or destination are unclear.
The report also added that Greece had sent two petrol vessels, a military airplane and three helicopters to take part in the rescue operations. Additionally,the rescue operation to find any possible missing passengers from the boat is still on.
--With PTI inputs