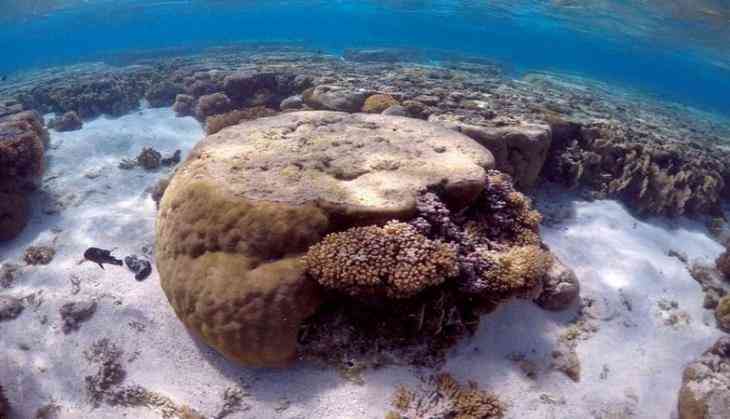 United Nations Educational, Scientific and Cultural Organisation (Unesco) has released its 'List of World Heritage (sites) in Danger', and Australia's Great Barrier Reef does not feature in it.
Placed on the World Heritage List in 1981, the Great Barrier Reef has become a major victim of climate change. As the oceans continue to warm, the fragile corals that constitute the reef continue to die, leaving a graveyard of white, lifeless stalks.
However, the World Heritage Committee opted not to include it during its annual meeting in Poland and the final document was adopted without a debate. UNESCO's List of World Heritage in Danger has 55 entries, including natural wonders and man-made sites.
Anna Marsden, managing director of the Great Barrier Reef Foundation, welcomed the decision and termed it as a "big win" but was condemned by campaigners as "farcical."
Instead, the World Heritage Committee noted with "serious concern" coral bleaching along the Great Barrier Reef which is being caused by the acidification of the oceans caused by dissolved atmospheric carbon dioxide byproduct of industrialization and asked for an overall report on the state of conservation by December 2019.
"We welcome this decision from UNESCO which recognizes much is being done to reduce pressures on the Great Barrier Reef -- however with so much to lose, more needs to be done," CNN quoted Marsden as saying."It is clear everyone must step up and do more to protect our global treasure."
-ANI