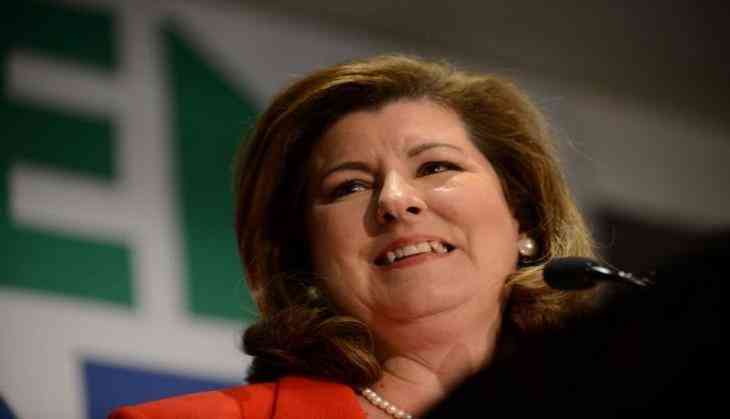 Georgia Elections: Republicans outwit Democrats again
Republican Karen Handel defeated Democrat Jon Ossoff in a special election for a Georgia house seat by a narrow margin of five percent on Tuesday.
Handel won 52.7% of the votes while, Ossof won 47.3% of the votes.
According to CNN, Ossoff had called Handel to congratulate her for the victory.
Handel said, "He was more than gracious and he thanked me for a spirited campaign. And I wish him and his fiancee Alisha Kramer all the best in the new life that they are going to be starting."
She went on to extend her thanks to U.S. President Donald Trump who has supported him during the campaign.
More than 100 attendees at Hyatt Regency in Northern Atlanta, celebrated Handel's victory.
The election was to replace the Health and Human Services Secretary Tom Price in a seat Donald Trump carried by just a single point in 2016.
-ANI