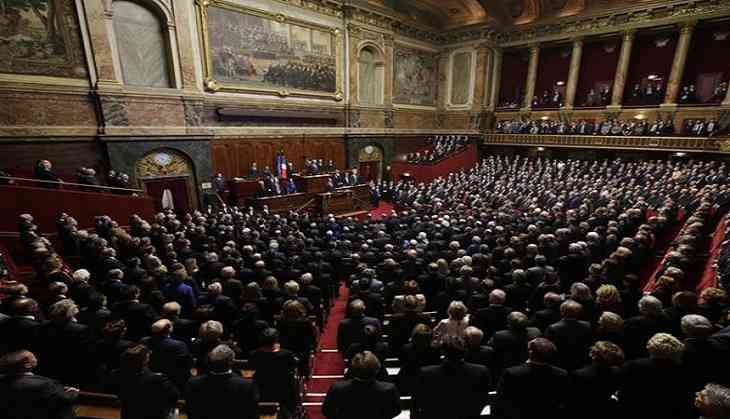 France's lower house of parliament has approved a controversial new counter-terrorism bill after Interior Minister Gerard Collomb told parliament "We're still in a state of war," as country is facing "very serious threat" level.
The bill was approved on its first reading in the lower house of parliament by 415 votes to 127, with 19 abstentions.
The new anti-terror bill will leave the country in a permanent state of emergency with several controversial measures in place by allowing police to continue to carry out house raids without a warrant.
It will allow the authorities to confine suspected jihadist sympathisers to their neighbourhoods, and carry out more on-the-spot identity checks , local news reported .
The bill was proposed by the French president, Emmanuel Macron.
UN experts have warned Franch Parliament , saying it could have discriminatory repercussions, especially for Muslims, and puts the country's human rights record at risk as the new anti-terrorism bill had a vague definition of terrorism" that exacerbated fears that "emergency powers could be used in an arbitrary way".
Fionnuala Ni Aolain, a special UN rapporteur, said the bill contains provisions that could harm the rights to liberty, security, freedom of assembly and freedom of religion, Guardian reported.
Another UN rapporteur, Michel Forst, warned that the bill risked creating a "permanent emergency situation", handing the state special policing powers without the proper control of judges and the legal system.
Nationwide state of emergency is still in place since Islamic State jihadists struck Paris in November 2015, killing 130 people in a series of attacks on bars, restaurants and a rock gig at the Bataclan concert hall.
-ANI