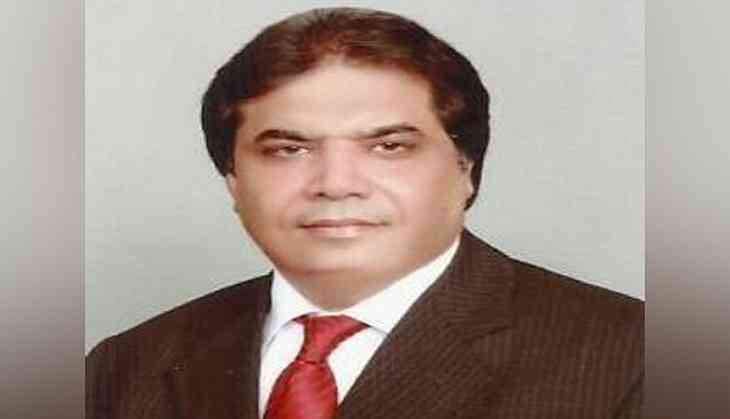 The Shehbaz Sharif-led Pakistan Muslim League-Nawaz (PML-N) received a fresh jolt when its leader Hanif Abbasi was on Saturday sentenced to life imprisonment in ephedrine quota case.
An anti-narcotics court sentenced Abbasi, who was facing charges of allegedly misusing 500kg of the controlled chemical ephedrine, which he got for his pharmaceutical company, Gray Pharmaceutical in 2010, Geo TV reported.
In the ruling, the court stated that nearly 363kg of ephedrine was rightly used and added that Abbasi did not provide evidence on the usage of the remaining quantity of ephedrine. Seven others accused in the case were acquitted by the court, giving them the benefit of doubt.
On Tuesday, the Pakistan Supreme Court rejected Abbasi's plea to delay the trial's deadline. A day before the verdict, anti-narcotics court judge Mohammad Akram Khan also dismissed the PML-N leader's petition, as per the report.
In June 2012, Abbasi and his associates were booked by the Anti-Narcotics Force (ANF) under different sections of the Control of Narcotics Substances (CNS) Act.
ANF officials had alleged that Abbasi sold ephedrine drug to narcotics smugglers, who used to make "party drugs."
A CNS court had indicted Abbasi and his brother, among other accused in 2014.
Abbasi was to contest from NA-60 seat in Rawalpindi and was pitted against Awami Muslim League (AML) chief Sheikh Rasheed, who was backed by Imran Khan's Pakistan Tehreek-e-Insaf (PTI).
Reacting to the verdict, Shehbaz hit out at its timing saying it "clearly showed a discriminatory attitude towards [the] PML-N."
Former Pakistan Prime Minister Shahid Khaqan Abbasi said that justice was not served and that the verdict had made the upcoming general elections "controversial".
Meanwhile, PTI chairman Imran Khan welcomed the verdict, saying "one more PML-N member was going to Adiala jail in Rawalpindi."
(ANI)