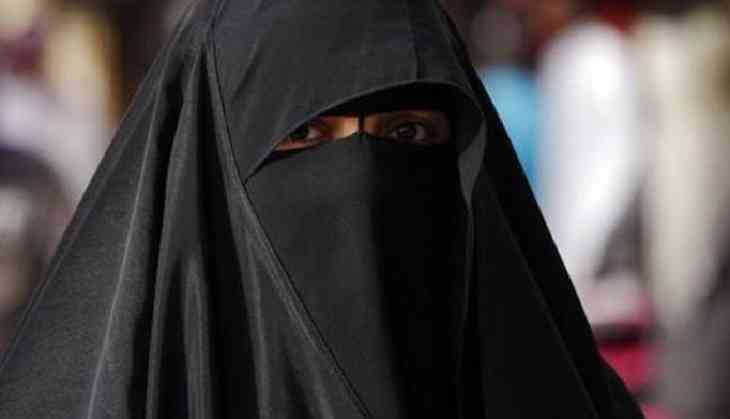 With its pristine waters, snow-covered mountains and breathtaking Alpine views, the Austrian lakeside town of Zell am See is one of the top European destinations for visitors from the Gulf region.
And it aims to remain so, even though Austria introduced a ban on face-covering burqa or niqab veils a year ago.

The picturesque little town south of Salzburg with a population of 10,000 is regularly described as "paradise" in Arabic-language reviews online. It draws tens of thousands of visitors from Saudi Arabia, the United Arab Emirates or Oman every year.
They make up more than a quarter of all annual visitors and holiday brochures are readily available in Arabic.
So when Austria banned the wearing of burqas or niqabs in all public spaces in October 2017 -- under pain of fines of up to 150 euros ($170) -- the town's authorities knew that enforcing the rule could be a delicate matter.
The aim of the ban, according to the government, is to further integration among Austrian Muslims at a time when fears about immigration and radical Islamists are sharply dividing society.
But in resorts such as Zell am See, police are having to enforce it against tourists, fuelling fears that the high-spending Arab guests, and the valuable revenue they represent, might be scared off.
"I've heard some people say they don't want to come back now," said one restaurant worker who asked not to be named, even if he said hadn't particularly noticed a drop in business this year.
Local police chief Kurt Moeschl said more than 200 fines had been handed out between June and September alone. But his officers were always at pains to remain respectful.
"We have been trying to implement the law with as much tact and sense of proportion as possible," he said.
Austrian embassies and missions abroad had been working to raise awareness of the new law, Moeschl said. And the police chief himself had hosted the Saudi ambassador in Zell am See to discuss the issue.
Moeschl estimated that in around 90 percent of cases, the women had agreed to remove their veil after police officers explained the new law to them.
Walking along the lakeside, one couple from Saudi Arabia -- who did not wish to be named -- said they had been approached by police during their stay.
"Yes, the police did talk to us about the niqab law. But we are leaving tomorrow," the husband said, as his wife, still wearing the veil, stood beside him.
A little farther along the shore, Barbara Scheicher, who operates a boat-rental business, said the law had not had a noticeable impact.
"I haven't noticed any difference, either in the number [of people] coming, or in how many of them are veiled," she told AFP.
"I asked one woman whether she knew it was illegal, but she reacted so badly that since then I haven't. I've seen the same reaction when the police have tried to tell people," Scheicher said.
Police chief Moeschl said his officers had also encountered locals and even other holidaymakers who insisted that women's veils be forcibly removed.
One Norwegian tourist, for example, went so far as to send the police photos of niqab-wearing women at various locations around the town, complete with the times they were taken, and the message: "Do your job".
Moeschl insisted that most interactions passed off without incident and that his officers followed interior ministry guidelines.
And he is optimistic that, over time, the situation will become easier.
"I expect that in a few years from now, this won't be an issue.
-PTI