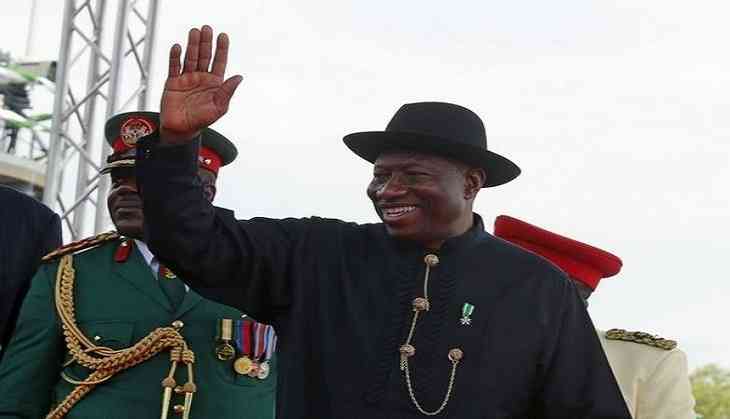 Political and Business leaders discussed the connections between terrorism and education and the challenges posed by migration at the 15th Rhodes Forum organised by the Dialogue of Civilizations Research Institute (DOC).
The fundamental importance of education as the key to a sustainable future for humankind was the focus of Leaders' Club meeting at the 15th Rhodes Forum which was attended by various heads of state and government, and other high-profile speakers, to develop concrete approaches to solving key problems that is being faced by the countries.
Former presidents of Nigeria and Mali, Goodluck Jonathan and Dioncounda Traore, both stated that the "increased dissemination of knowledge" is vital to unlocking the vast potential of their "continent's young generation".
They also stressed that broadening access to scientific research and factual information must be accompanied by the transfer of an ability to discern value.
Confronted with the threat of Boko Hara--- a jihadist group that fundamentally opposes "Western" education---Goodluck Jonathan advocated "religious literacy" as an educational objective in its own right.
This inaugural session of the Leaders' Club Summit considered the connections between terrorism and education. The level of complexity around the issue became clear during the discussion of migration and its causes.
Ian Goldin, South-African born Professor of Globalisation and Development at Oxford University and former Vice President of the World Bank, stressed that "education, in particular post-secondary school education, should not be seen as a panacea for all of society's ills."
Goldin said,"If it is not accompanied by a sense of perspective and an overall scenario of growth and development, education can even backfire. He pointed to the relatively high percentage of university educated individuals among suicide bombers and jihadists."
Walter Schwimmer, former Secretary General of the Council of Europe, gave the example of an Austrian-financed university in Burkina Faso as proof that a properly educated young generation is less prone to leave their home country and emigrate. Graduates of that particular institution, Schwimmer said, instead seek to pursue their careers in Burkina Faso and can be seen in leadership positions throughout the country.
Others, such as Jan Figel from Slovakia, former EU commissioner and currently Special Envoy for the promotion of freedom of religion and belief outside the European Union, were more skeptical and stressed the fact that with higher education comes the ambition to improve one's position in life. If their home country does not offer the anticipated opportunities, the lure of greener pastures elsewhere becomes almost impossible to resist.
Dioncounda Traore gave a powerful description of the pulling power that an education and a life in France or the US affect on his young compatriots. He also said he views the concept of transnational citizenship and identity as matter of fact. Migration is, he said, the hallmark of our age, whether we want it or not.
Ruben Vardanyan, Armenian-Russian entrepreneur and philanthropist, who yesterday received an award for his special contribution to the Dialogue of Civilizations, pointed "Due to historical circumstances most Armenians live outside their homeland, and they remain both faithful to their Armenian roots and responsive to their foreign environment, be it Singapore, France, Iran or the USA."
Ruben Vardanyan in particular noted that "global citizens who have a local identity and education play a key role. This means that teachers bear particular responsibility for preparing coming generations for this globalised world."
-ANI