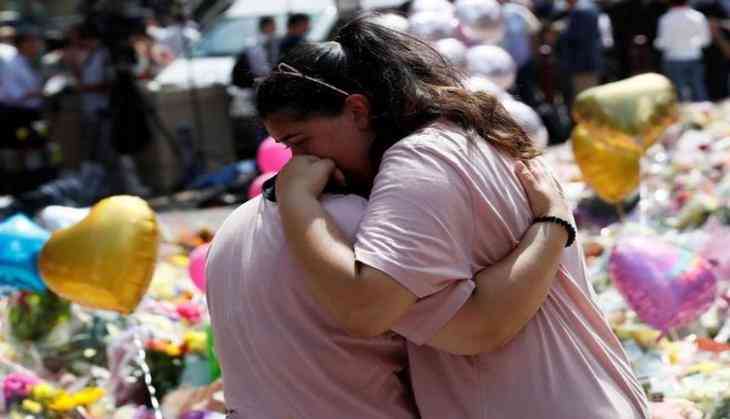 Charlotte Campbell, mother of 15-year old Manchester bombing victim Olivia Campbell, appealed to everyone to maintain unity in the face of brutal terrorism.
Speaking at a vigil in Bury, Campbell said, "Please stand together. Don't let this beat any of us."
Visibly shaken and tearful, CNN quoted her saying, "Please don't let my daughter be a victim."
The Manchester terrorist attack that claimed 22 innocent lives has shaken people around the world.
Authorities have arrested ten people in relation to the terror attack including suicide bomber Salman Abedi's father and brother with the latter confessing to know "all the details" of the terror plot.
Sister of the suicide bomber, Jomana Abedi, 18, told The Wall Street Journal, that her brother was a kind man who wanted "revenge" for injustices inflicted against Muslims.
"I think he saw children - Muslim children - dying everywhere, and wanted revenge. He saw the explosives America drops on children in Syria, and he wanted revenge," she said.
The world continues to mourn the loss of innocent lives in the terror attack as the police continue investigation.
-ANI