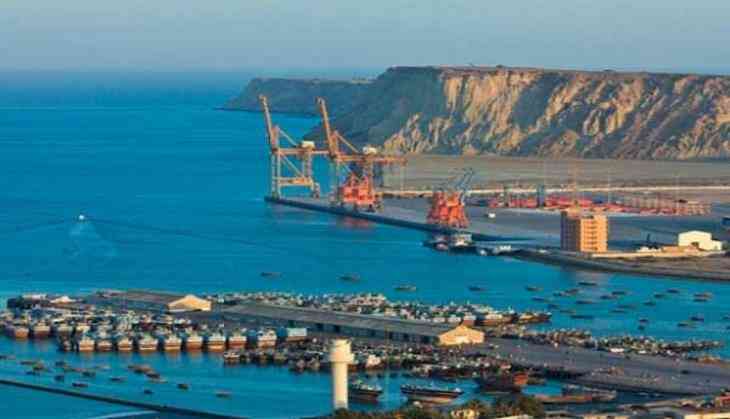 The USD 60 billion China-Pakistan Economic Corridor (CPEC) project, in reality, means increased misery and exploitation of Pakistani citizens, says the Congress of Pakistan Marxists.
China came up with its One Belt One Road (OBOR) initiative in 2013.
The project comprises a network of railways, roads and pipelines that would connect Pakistan's port city of Gwadar in the province of Balochistan, with the Chinese city of Kashgar in landlocked Xinjiang Uyghur Autonomous Region (XUAR).
Adam Pal, who writes for In Defence of Marxism, said, "This project of Chinese imperialism has led to a veritable frenzy of corrupt scheming on the part of the degenerate Pakistani ruling class."
"Taking loans from China at extortionate interest, whilst fattening themselves on the backs of the workers, they are nothing but the facilitating agents of imperialist loot and plunder," he added.
Emphasising on Pakistan's equation with two of its prominent allies, Pal averred that neither Chinese nor American imperialism, but international a socialist revolution can improve the condition of workers in Pakistan.
"This requires solidarity between Chinese and Pakistani workers in common struggle against their own ruling classes," he said.
Adam Pal has even written a book, titled "CPEC-Progress or Plunder", which explains issues related to the CPEC project from a Marxist point of view.
During the session, the members of Pakistan's left-wing organisation expressed the need for a Marxist movement.
Quoting Lenin, a member, Rashid Khalid, said we must "turn to the youth" and include fresh comrades in leading the section's activities.
The human rights activists have, time and again, spoken about and highlighted the growing atrocities of Pakistan on the indigenous people of Balochistan and deteriorating human rights situation as a result of the CPEC.
--ANI