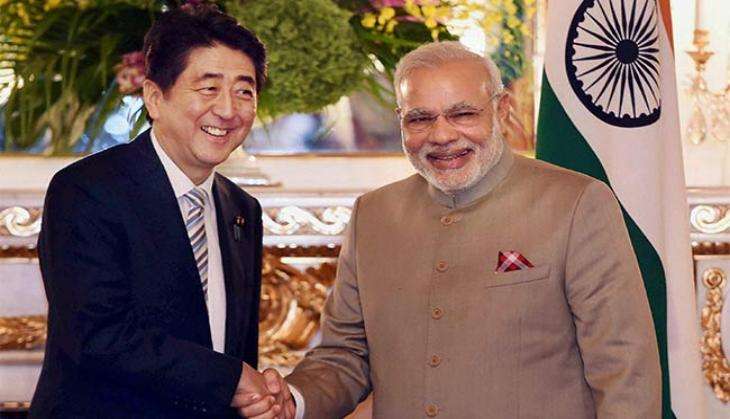 India and Japan are likely to sign a civil nuclear cooperation agreement in during Prime Minister Narendra Modi's visit to Japan between 11-12 November. The two sides had completed the internal procedures for the much-awaited agreement.
During Japanese Prime Minister Shinzo Abe's visit in December 2015, India and Japan had sealed a broad agreement for cooperation in civil nuclear energy.
There was political resistance in Japan against nuclear deal with India, particularly after the disaster at the Fukushima Nuclear Power Plant in 2011.
Civil society organisations of Japan have published a petition titled: Women of Fukushima Invite Modi: Come and See the Destruction, Don't Buy Nukes From Japan! The petition has been signed by over 1900 people, which has been published on the Coalition for Nuclear Disarmament and Peace website.
Here is the full text of the letter:
To the Honorable Prime Minister Narendra Modi,
We are women living in Fukushima prefecture, where a massive accident unparalleled in history occurred on March 11, 2011, at Tokyo Electric Power Company's Fukushima Daiichi Nuclear Power Station.
As a result of this accident our lives changed dramatically. Among us, there are those who lost their homes, those who lost their jobs, those who lost their hometowns and friends, those who lost their future, those who lost their joy in life, and those who lost their very lives. All of this was taken by the nuclear accident.
Even now, some five and a half years after this accident, the accident is still unresolved. We live surrounded by radioactive debris which emanated from the reactor. Even as our government pushes us to return to our homelands, many people think of their children's health, and they feel that they cannot return to their original homes. At the current stage, in Fukushima prefecture alone, some 174 children have been found to have contracted thyroid cancer. We are deeply worried about the wide-ranging health hazards that will appear in the years to come.
Presently court proceedings to determine legal responsibility for the nuclear accident itself have not yet been opened, and the accident's cause, the question of human error, the question of whether the accident was handled appropriately, have not yet been clarified. Now, the problem of restarting nuclear power plants across Japan has surfaced, and battles are being fought through the courts to keep these plants from restarting. As with Takahama Nuclear Power Station, some nuclear plants' operation has been suspended.
Under these circumstances, the fact that Japan is attempting to sell nuclear power plants to other countries, is embarrassing and most unfortunate. When we consider that a similar type accident might happen at one of India's nuclear power plants, we are filled with concern. That is, as women who experienced firsthand the suffering that the Fukushima accident has brought, we do not wish anyone in the world to have the same experience we did.
Mr. Modi, we would like to invite you to visit Fukushima and see its condition firsthand. The destroyed reactor, the towns where people can no longer live that have become like abandoned towns, the mountains of radioactive rubble, the towering incinerators, and children who can no longer play freely outside. After you have seen the reality of Fukushima, then we urge you to think carefully about the nuclear cooperation agreement.
Nuclear power plants will not bring happiness to your citizens. We who experienced the injury of the nuclear accident, we came to understand this through our own bodies and lives.
Mr. Modi, for the Indian people and the future of India, please do not sign the India-Japan Nuclear Cooperation Agreement. We beseech you to make a wise judgment.