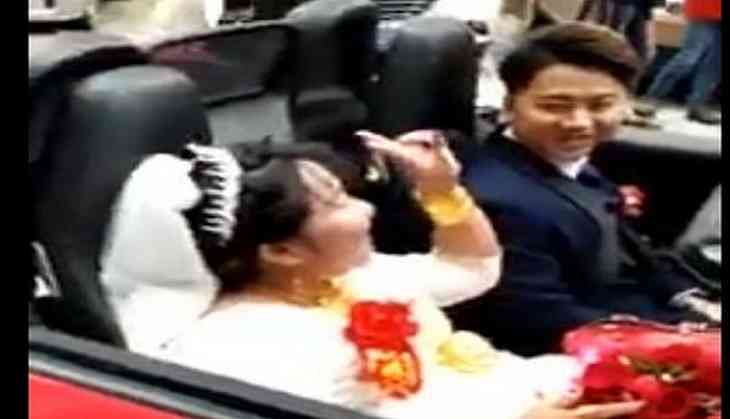 A woman recently paid a sum of five million Yuan in dowry to marry a man 15 years younger in China's Hainan Province.
According to Taiwan News, the 38-year-old woman offered the money to convince the parents of the 23-year-old man to accept the marriage.
The wedding took place in Qionghai City on January 10.
The woman is not only 15 years older than her husband, but also has a 14-year-old son.
A video of the marriage was posted by Apple Daily in which the bride can be seen flaunting her wealth with gold bracelets, necklaces and earrings, as the two are transported in a bright red sports car.
The parents of the man opposed the marriage initially, but when they got to know about the dowry on offer, they gave their blessings to the couple.
--ANI