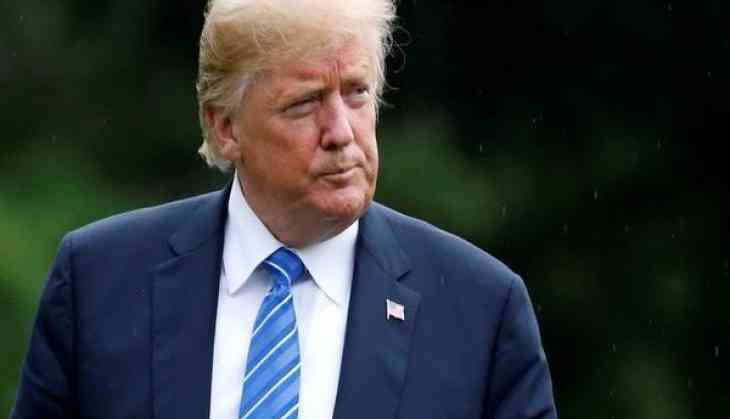 Terming farmers of the United States as "true patriots", President Donald Trump has said that China's imposition of tariffs and trade measures on farmers is "not good" and "not nice."
"Our farmers are true patriots. And you know what our farmers are saying? It's okay, we can take it - these are incredible people," CNN quoted Trump, as saying, at a rally here on Tuesday (local time).
Talking about the drop in the prices of soybean, Trump stressed that efforts done by his administration would ultimately "open up markets."
During the Florida rally, the US President campaigned for several Republican candidates, including Florida Governor Rick Scott, who is running for US Senate; Representative Ron DeSantis, who is running for governor; and Representative Matt Gaetz, who is up for re-election.
Trump also stressed on the need for citizens to apply for and have voter IDs.
"We believe that only American citizens should vote in American elections. Which is why the time has come for voter I.D., like everything else. Voter I.D. If you go out and you want to buy groceries, you need a picture on a card, you need I.D. You go out and you want to buy anything, you need I.D. And you need your picture," he said.
Talking about the US embassy in Jerusalem, Trump claimed that hundreds of millions of dollars of taxpayers' money was saved as he intervened to prevent a USD 1 billion project to build a new US embassy in Jerusalem.
Last week in a rally held in Missouri, the US administration had announced up to USD 12 billion in aid to farmers.
The administration will offer relief to the farmers who suffered the brunt of the retaliatory tariff which arose from Trump's trade disagreements with other countries.
--ANI