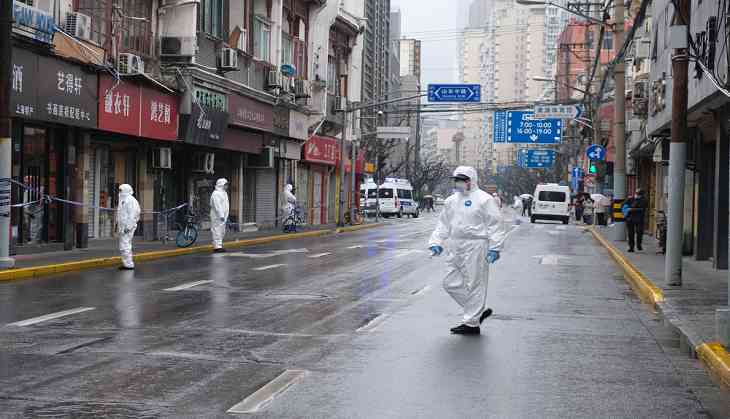 Zero Covid policy sparks outrage
A three-year-old boy died in a suspected gas leak at a locked-down residential compound in northwestern China. The tragic incident has sparked a fresh wave of outrage at the country's strict Zero Covid policy.
The father of the deceased minor claimed in a social media post that the workers tried to prevent him from leaving the compound in Lanzhou, to seek treatment for his little boy due to the Zero Covid Policy which is imposed at the residential compound.
The father believed that the delay in treatment due to strict norms took the life of his minor child.
"My child might have been saved if he had been taken to the hospital sooner," the father wrote on Weibo, - China's Twitter-like platform. The post became viral and resulted in massive public grief and anger over Weibo.
In the post, the man mentioned that his wife and his son both fell ill showing signs of gas poisoning. He further wrote that his wife's vitals improved but the 3-year-old child succumbed to poisonous gas leakage.
The Xi Jinping-led government has imposed its draconian 'Zero Covid Policy' because of surging Covid-19 cases in the country. China is recording at least 1,000 Covid cases every day. The strict policy, which aims to curb the spread of Covid-19 virus, however, caused fear, anger and confusion among the Chinese people.
Due to the programme, thousands of people are under house arrest and forced to live in appalling conditions.
People from time to time had expressed their anger on social media platforms. An unknown person put a banner near the venue of the National Congress, which read, ""Say no to Covid test, yes to food. No to lockdown, yes to freedom. No to lies, yes to dignity."
Another banner reads, "Go on strike, remove the dictator and national traitor Xi Jinping.".
Due to the severe income losses and employment losses brought on by the Zero Covid Policy, citizens of China are now worried about their financial security.