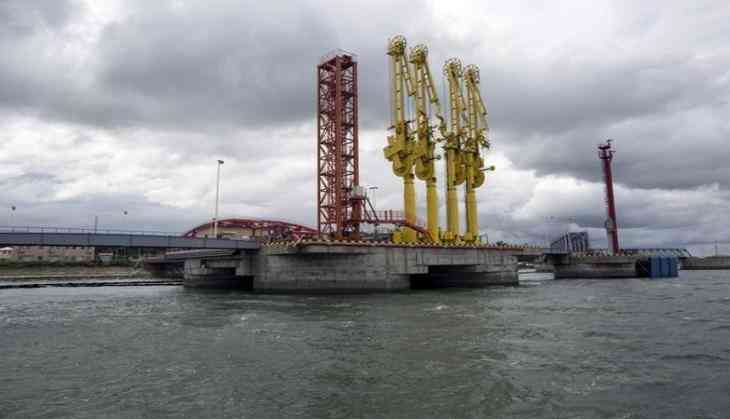 China, in recent times, has been expanding its network of the military bases in the Indian Ocean, in a bid to increase its maritime preparedness and to strengthen its defence infrastructure.
In an op-ed by David Brewster, an Australian research scholar for The Interpreter, titled- "China's New Network of Indian Ocean Bases", Beijing is planning to construct a naval and air base near Gwadar Port in western Pakistan.
This would be China's second base in the Indian Ocean the Indian Ocean. The development indicates that the world's largest populous country is establishing a network of military bases in the region.
In July last year, China opened its first ever foreign military base in Djibouti in western Africa. The facility comprises of a large helicopter base, a naval port and a huge accommodation for nearly 10,000 Chinese troops. This came after Beijing criticised the establishment of such bases by other countries for a long time, calling it "the domain of Western imperialists."
Brewster noted that the establishment of the foreign base in Djibouti assumed significance since China could keep a watch on anti-piracy operations in the Arabian Sea and Chinese-United Nations' peacekeeping operations in Africa.
Given the existing presence of American, French and Japanese forces (Saudi forces expected to join as well), it would be handy for the Chinese troops for supporting military interventions across the African continent and the Middle East, as well as for evacuating people, should there be a military conflict.
The author of the research opines that China has ambitious plans for Gwadar, where it plans to build accommodation for a whopping 500,000 Chinese nationals during the next five years. It would also overtake the port city's population of around 100,000 people, effectively making Gwadar, as China's first colony in the Indian Ocean the Indian Ocean.
A US report earlier this month claimed that the Asian giant will start the construction of a new naval base and airfield at Jiwani, which is around 60 kilometres west of Gwadar. Brewster believes that it would be a good move as it will separate Chinese naval forces from the commercial shipping at Gwadar, even as it is yet to be confirmed.
According to the op-ed, Jiwani already hosts a small Pakistan naval base which could be expanded. There are some airfields dating as old as the Second World War in the 1940s, which could be developed by the Chinese air force. Also, the town is situated close to the Strait of Hormuz and further away from Indian airfields.
Brewster said that by setting up a military base in Jiwani, along with its Djibouti base and access to Karachi, it would provide Beijing with additional options, if there is a chance of a conflict in and around the Persian Gulf. It would also make life a lot more difficult for China's adversaries.
Analysts have commented that there are a lot of potential candidates among the underdeveloped countries, where China can set up more of its military bases. They have cited Tanzania, as an example, which has good relations with China.
It may be noted that China recently took control over the newly built port of Bagamoyo, around 50 kilometres north of the Tanzanian capital, Dar es Salaam.
China will also require facilities or staging points in or around East Africa, in order to help protect its massive energy trade from West Africa travelling around the Cape.
The country will also likely require naval facilities in the central and eastern Indian Ocean, as a part of its new network in the region. Also, China recently took control of the Hambantota Port in Sri Lanka.
Other analysts look at the Maldives as another place for establishing a Chinese military base. The island nation, which shares close relations with India, has been in recent times, facing a political turmoil.
Due to climate change, it has become vulnerable and it is said that much of the country's land would disappear under the rising sea levels.
Despite the developments, the purpose of China's naval presence in the Indian Ocean Indian Ocean region remains an open question.
--ANI