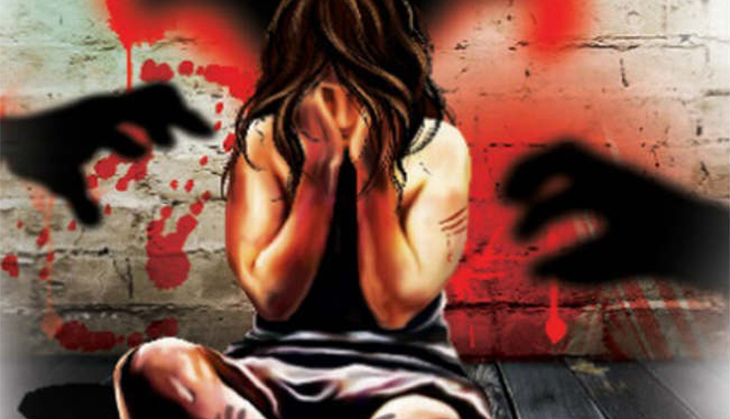 A 17-year-old girl was gang raped in Rio's slums by more than 30 men, who filmed the attack and posted it on social media.
According to The Australian News,the teenager briefly returned to her house after the assault before disappearing for several days. She was taken in by a care worker who saw her looking ill and had seen the video. The victim's family said she had a three-year-old child and they were unaware of the attack until the video was online, prompting 800 people to alert the police.
A warrant has been issued against four men, including the girl's 19-year-old boyfriend. He and another man, who is 41, are facing charges of rape, while two other men face charges for distributing images of the attacks on social networks, the police said.
The video was shared on Twitter by a man whose screen profile identified him as Michel in Rio. The video showed the girl naked and then she appeared to regain consciousness, with the words, "Pounded the girl - get it? Hahaha." A second man, with the name Juninho, tweeted a picture of his face next to the woman's genitals with the caption, "Rio state opens a new tunnel for the speed train," reported The GlobeandMail.
Before the accounts were suspended, the tweets racked up more than 550 likes and a deluge of replies with smiley faces and thumbs-up. Comments with vulgar language celebrated the damage apparently inflicted on the girl's genitals and said she had no doubt "been asking for it", reported The GlobeandMail.
As per the report, in the teenaged rape victim's statement to the police, a copy of which was leaked to the media, the girl said she visited her boyfriend at around 1am on Saturday at his house in a favela (a Brazilian slum) in the western part of the city. She says she remembers entering his house and being alone with him. Her next memory is from Sunday morning, when she woke up naked in another house in the same favela with 33 heavily armed men. She put on men's clothing she found in the room and caught a taxi home to her mother who paid for the fare as she had no money.
On Tuesday she was alerted about the video, where she is naked and unconscious, circulating online, according to the statement.
Hours before news of this case broke, the Brazilian Education Minister Mendonca Filho held a high-profile meeting with Alexandre Frota, an actor and reality television star who has repeatedly said he would have no qualms about having sex with a woman who did not consent.
The city has been witnessing a sharp rise in crime before the Olympics, which will be held in August 2016.