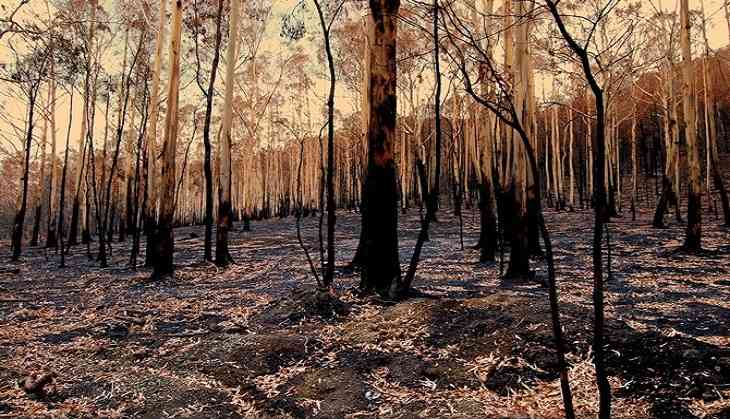 A fire service official has shared a gloomy image that showed the aftermath of bushfire in Australia. The stark image showed the extent of damage that had affected the landscapes and wildlife of Australia.
The image showed how fire dominates the photograph as far as the eye can see in the valleys in East Gippsland, a region home to koalas, kangaroos, and wombats.
According to the reports of Independent, the sombre image taken by Dion Hooper of Victoria's forest fire management service. The image illustrates the repercussion of wildfire which has killed a billion animals, cremated thousands of homes and killed at least 32 people so far.
See pic:
Check before and after image of the landscape:
However, light rains have provided some relief to the country and the firefighters in controlling the conflagration, which started since October 2019 in New South Wales, Victoria, and Queensland.
On Monday, the meteorologist also warned that in the coming days' blazes could spread further because of the scorching weather.
"Unfortunately, the reprieve may be short-lived with a blast of heat likely late this week in some areas," the NSW Bureau of Meteorology wrote on Twitter.
Also Read: Australia Bushfire: Mobile app used by Australians to get wildfire updates likely to be sold
Temperatures are predicted to hit 41C on Friday in Melbourne, which is hosting the Australian Open tennis tournament.
Many celebrities and Australians have extended their support and had donated money to charities and organisations seeking to support firefighters and those affected by the infernos.
Also Read: Australia Bushfire: Fox feeds milk to baby Koalas who lost their mother, Twitter calls It 'Greatness Of Motherhood'