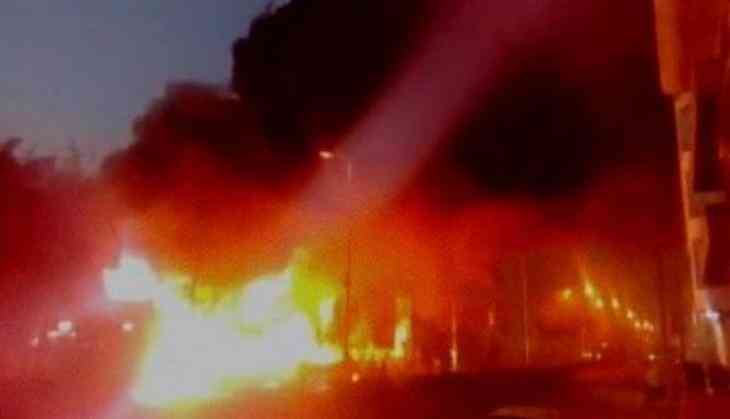 Arson suspect arrested as China building blaze kills 22
A suspect has been arrested of setting fire to a two-story house in China's eastern Jiangsu province that killed 22 people on Sunday.
The fire broke out before dawn at a two-storey residential house in Yushan town in Changshu city, about 80 kilometers (50 miles) northwest of Shanghai, Xinhua reported.
The fire broke out at around 4:32 a.m. in a two-story residential house in Yushan Town in Changshu City, leaving 22 people dead and other three injured.
During investigations, gasoline traces were discovered at the scene of the pre-dawn fire in Jiangsu province and found all the doors of the house locked.
-ANI