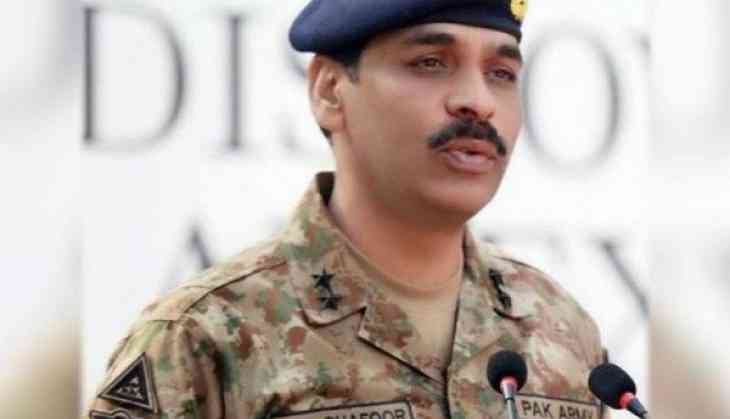 Major General Asif Ghafoor
Pakistan on Saturday said that it believes in peace and co-existence, soon after India's Chief of Army Staff General Bipin Rawat's warned Pakistan that its actions will be retaliated in a similar manner.
"We are on positive trajectory of peace and stability after having gone through efforts over the last two decades. We understand value of peace and shall not allow it to be reversed. We believe in coexistence and peace, however, any misadventure shall be effectively responded," Geo TV quoted Director General (DG) of Inter-Services Public Relations (ISPR) Major General Asif Ghafoor, as saying.
Ghafoor further said that Pakistan is fully prepared for a war.
"War is never a solution to any problem. Pakistan has always positively responded to all peace initiatives. A war takes place when either side is unprepared for it. We are always ready and prepared for war," he noted.
A day after India called-off the proposed India-Pakistan Foreign Minister-level talks on the sidelines of the United Nations General Assembly (UNGA) in New York, General Bipin Rawat said that it is time to give it back to Pakistan in the same coin.
"I think our government's policy has been quite clear and concise. We have made no bones about the fact that talks and terrorism can't go hand in hand. Pakistan needs to curb the menace of terrorism. We need to take stern action to avenge the barbarism that terrorists and the Pakistan Army have been carrying out. Yes, it is time to give it back to them in the same coin, not resorting to similar kind of barbarism. But I think the other side must also feel the same pain," he added.
-ANI