After Moody's warning, Raghuram Rajan says tolerance crucial for economic progress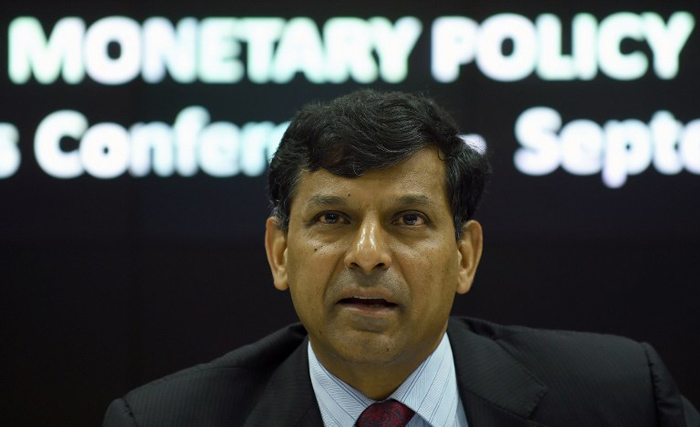 The Reserve Bank of India Governor Raghuram Rajan, on Saturday 31 October, sent out a stern message to the Modi government. Speaking at the 46th convocation ceremony at the Indian Institute of Technology, Delhi, Rajan questioned the ban culture in India.
Rajan stressed that bans need to only be imposed on those things that can cause damage. He also joined the chorus of people speaking out against intolerance, and said that "excessive political correctness stifles progress as much as excessive licence and disrespect".
Russian civilian plane with 212 people on-board crashed in Sinai
Russian plane carrying 212 passengers that was reportedly lost from radars has crashed over Sinai Peninsula. Egyptian Prime Minister Sherif Ismail confirmed that the Russian plane did crash in the Sinai.
According to news reports, the Russian and Egyptian air traffic controllers have confirmed that the plane has crashed and further investigations are on. Kolavia Flight 7K9268 went off radar 23 minutes after taking off the Sharm El-Sheikh International Airport, Russian sources added.
Chhota Rajan expected to be brought back to India within a week
Underworld don Chhota Rajan may be brought back to India by next week. A six-person team of Mumbai Police and Central Bureau of Investigation (CBI) left for Bali on 1 November to bring him back.
According to media reports, the Ministry of Home Affairs (MHA) has already sent the documents required for Rajan's deportation to the Indonesian authorities through the Ministry of External Affairs (MEA).
First secretary consular at the Indian embassy in Jakarta Sanjeev Kumar met Rajan on Sunday.
Sania Mirza and Martina Hingis win WTA Finals title to end 2015 on a high
The Indo-Swiss pair of Sania Mirza and Martina Hingis ended their dream run of 2015 on a high, when they clinched the women's doubles title at the year-ending WTA Finals in Singapore on Sunday, 1 November.
The top seeded duo defeated the eighth seeded pair of G. Muguruza and C. Suarez Navarro in straight sets, 6-0, 6-3, in the final to clinch the coveted title. The pair had already bagged the 2015 WTA year-end number one doubles ranking on Saturday, 31 October. The title win in Singapore marks a happy ending to a year which saw the pair win the doubles titles at Wimbledon and US Open.
7 districts go to vote in Bihar polls phase IV; 59.97 per cent turnout
The fourth phase out of five in the Bihar polls is taking place on 1 November. By evening, the voter turnout stood at 59.97 per cent.
A total of 776 candidates are in fray for 55 assembly seats across seven districts namely West Champaran, East Champaran, Sheohar, Sitamarhi, Muzaffarpur, Gopalgunj and Siwan. A total of 1,46,93,294 electorate will cast vote on 14,139 polling stations to elect their representatives.
Balloting has already completed on 131 seats in the earlier three rounds. After completion of fourth phase, voting would be over in 186 seats out of 243 assembly seats.
PM is the worst victim of ideological intolerance, says Arun Jaitley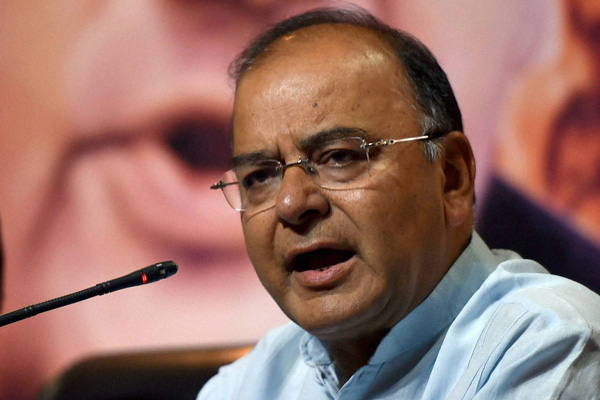 In the backdrop of writers, artistes and others returning their national awards to protest against the alleged 'growing intolerance' in the Indian society, the Finance Minister Arun Jaitley has hit back at these people in a Facebook post by saying that they have been practicing ideological intolerance towards BJP for decades.
Jaitley also appealed to "every well-wisher of India and the present Government" not to make statements that could vitiate the atmosphere and obstruct growth.
Blogger murdered in Bangladesh, three others severely injured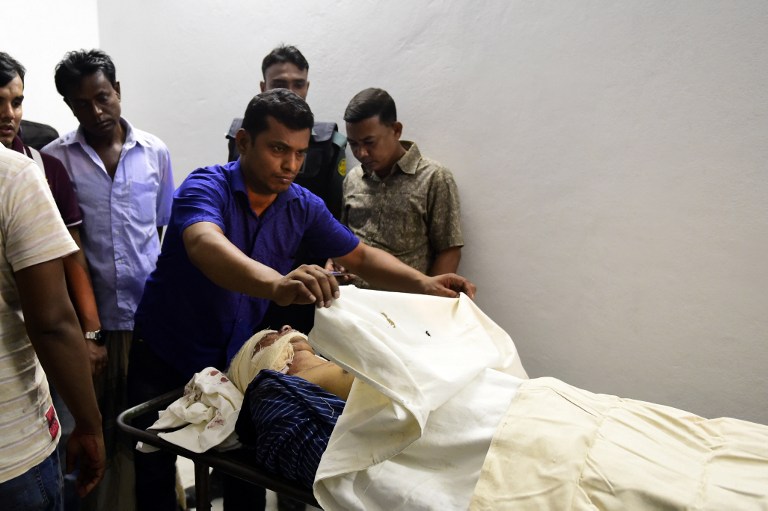 Secular blogger Faisal Arefin Dipan, who ran the publishing house Jagriti Prokashony, was hacked to death in his office in Shahbagh on Saturday.
Earlier that day, publisher Ahmedur Rashid Tutul, who owns publishing house Shuddhaswar, was attacked in his office at Lalmatia along with writer Ranadipam Basu and blogger Tarek Rahim. The three suffered severe injuries.
"I saw him lying down in a massive pool of blood. They slit his neck. He published the books of Avijit Roy. They also attacked other publishers of Roy but only my son died" Dipan's father, Abul Kashem Fazlul Haq, who found his body, told AFP.
BrahMos missile successfully test-fired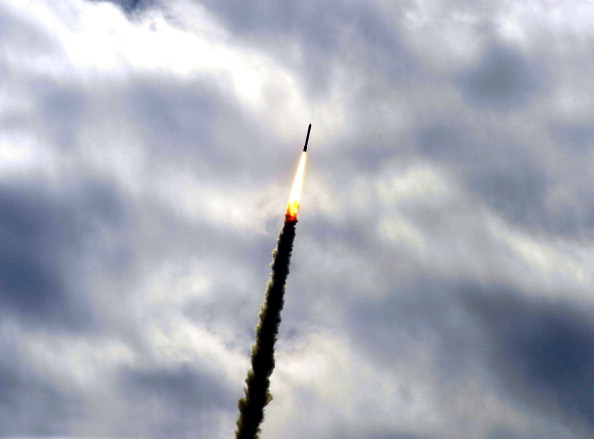 An advanced version of BrahMos land-attack cruise missile was successfully test-fired by India today, 1 November. It was launched from Indian Navys newest stealth destroyer INS Kochi on the west coast of India.
"The land-to-land configuration of BrahMos Block-III version was test launched from a Mobile Autonomous Launcher (MAL) for its full-range of 290-km at 1310 hours," an official statement here said.
Today's development follows an unsuccessful test on April 9, when the missile had failed to hit the target.
However, today's test met all flight parameters, including high-level manoeuvres.
The supersonic cruise missile hit the designated land- based target with the desired accuracy, said the statement issued by BrahMos.
UFOs over Delhi's sky worries air force
The Indian Air Force was put on high alert following three sightings of supposed UFOs over Delhi's airspace. The UFOs were seen on Friday as well as Tuesday above the Delhi airport, but not even a helicopter sent to investigate could find any evidence. While Air Traffic Control operators spotted the UFOs floating above air strips on Friday, Tuesday's incident involved a supposed drone. While the Indian Air Force was authorised to shoot down anything it deemed necessary, other security agencies too are stepping up their vigilance.
China to build bigger, better Hadron collider
Chinese state media has reported that the country will begin work on the world's largest super collider by 2020. The collider is expected to be over twice as large as CERN's Large Hadron Collider (LHC) which was used to discovered the Higgs boson particle. The new facility will allow for the generation of millions of Higgs boson particles and should help scientists better understand the way the universe works. The "super, super-collider" will be able to generate seven times the energy the LHC is capable of, colliding protons and electrons at previously impossible speeds.
New Zealand win Rugby World Cup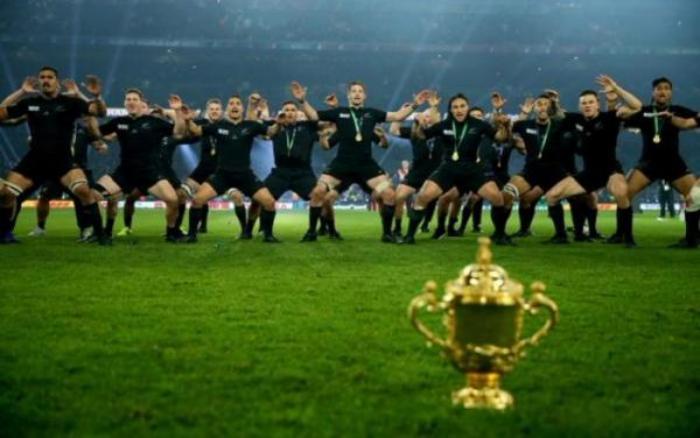 The All Blacks, New Zealand's crack rugby team, and defenders of the title, have done it again - they've retained their trophy. In beating Australia 34-17, the All Blacks not only threw down the gauntlet to their rivals, they also became the first team to retain the trophy in the history of the Rugby World Cup. After a lop sided first half, Australia put in a good shift capitalising on New Zealand losing a man to punishment for 10 minutes. However, their attempts were not good enough to overcome the mighty All Blacks with New Zealand stifling the comeback to run out comfortable winners.
Madras High Court calls idol immersion an 'illiterate attitude'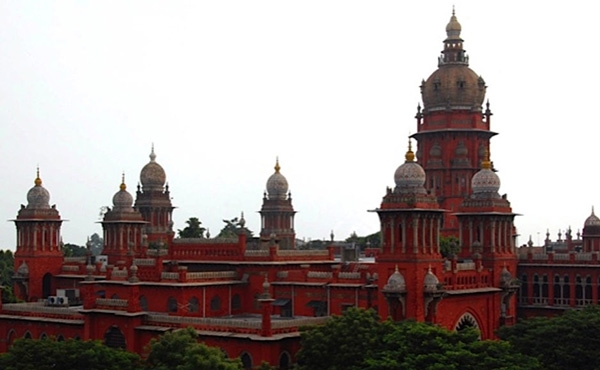 Decrying the practice of immersion of idols in water, the Madras High Court on 29 October observed that it pollutes the ecosystem and poses a threat to fish and birds and termed it is "an illiterate attitude towards water that should be put to an end." Conceding that enforcing every environmental law at every stage of idol-making is a Herculean task, the judge suggested that artificial ponds could be built in specific areas for immersion of idols during festive season.
A hole larger than Russia, Canada together found in ozone layer. Why aren't scientists worried?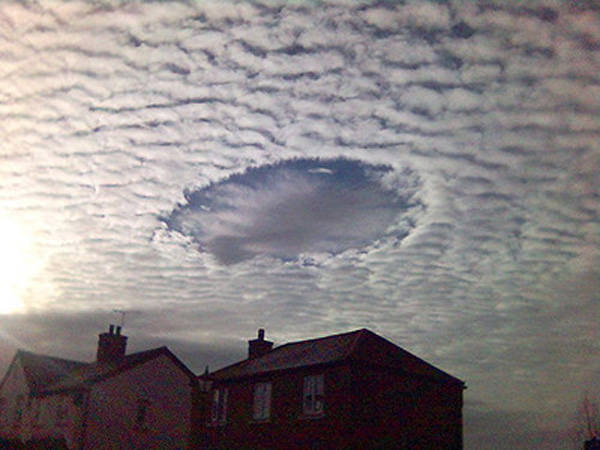 The ozone layer, which protects life on earth from the harsh rays of the sun, has reportedly seen a record-size hole this month. What is amazing is that scientists claim that the hole, bigger than the size of Canada and Russia put together, is not caused due to global warming.
A scientific explanation behind the phenomenon is that the hole over Antarctica fluctuates in size during the season in polar regions. Extreme cold temperatures in the stratosphere and the return of sunlight unleash chlorine radicals that destroy the ozone.
1 in every 5 new endangered bird species in the world is from India
Eight species of birds from India have become more vulnerable to extinction in the last one year. This was revealed in the latest "red list" of species nearing extinction prepared by the International Union for Conservation of Nature (IUCN). The list is published every year.
Of the eight birds- five birds have been classified as "near threatened". These are: Red Knot, Curlew Sandpiper, Eurasian Oystercatcher and Bar-Tailed Godwit.Two species have been categorised as "vulnerable"-- Horned Grebe and Common Pochard, which live in wetlands.Steppe Eagle has been classified as "endangered".