'Housing for All' by 2022 gets final approval from Cabinet Committee on Economic Affairs
The Cabinet Committee on Economic Affairs gave clearance yesterday to the ambitious scheme that intends to take up housing for the urban poor on a grand scale. A three-fold hike has been effected in the income cap for the beneficiaries, with the Rs 1 lakh income limit for Economically Weaker Section category having been revised up to Rs 3 lakh per year and Rs 1-2 lakh limit for the Low Income Group segment revised to between Rs 3-6 lakh.
Are students going to choose their own teachers now? asks FTII chief Gajendra Chauhan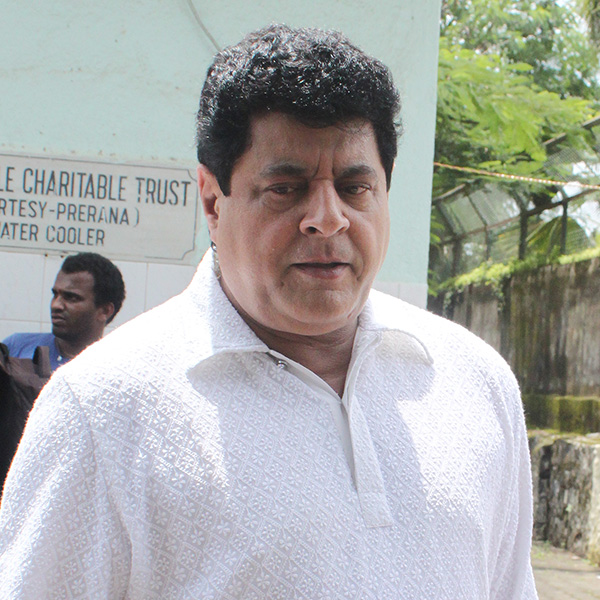 Gajendra Chauhan has alleged that "political motives" are driving the FTII students' protest against his appointment as chairperson. Striking students argue that his "questionable credentials" make him unqualified for the job. Speaking for the first time, Chauhan trashed allegations that his was a political appointment. "Am I answerable to students. Are we heading towards a future where students get to decide who their teacher will be?" he asked. FTII students have been demanding that Chauhan as well as four other RSS-linked members appointed to the institute's Governing Council be removed.
Can't re-conduct Pre-Medical Test in four weeks, need three months: CBSE tells SC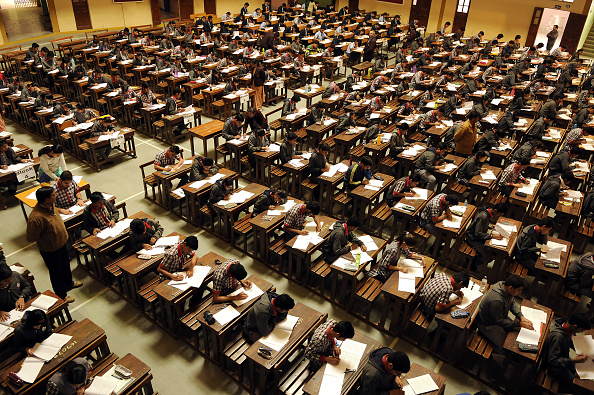 The Supreme Court has agreed to hear the Central Board of Secondary Education's plea seeking more time to re-conduct the All India Pre-Medical Entrance Test, 2015-16. Arguing on behalf of the CBSE, Solicitor General Ranjit Kumar told the court that the board was overburdened with the work of conducting seven exams simultaneously and needed at least three months to conduct the PMT afresh.
Hate crime: 9 people shot dead at historic African-American church in US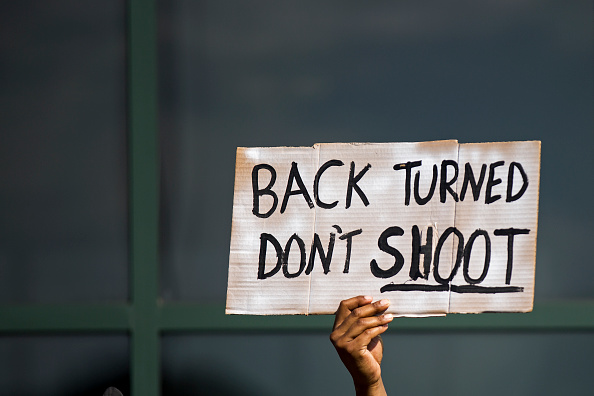 An unidentified white male shot dead nine worshippers inside the oldest African Methodist Episcopal Church in South Carolina, US, on Wednesday night. The local police has announced that it will investigate the shooting as a hate crime. The gunman entered the church and shot nine people, killing eight of them on the spot. One person died on the way to the hospital.
Source: BBC
U-turn: Cops didn't burn UP journalist, he killed himself, says main witness
The prime witness in the alleged murder of Uttar Pradesh journalist Jagendra Singh has gone back on her claim. In a statement to the police, the woman, a friend of the journalist, said he was not burnt by policemen as she had alleged earlier. She claimed that the journalist had set himself on fire when the police came to arrest him in a case registered on 1 June. This is contrary to Singh's dying declaration that he was burnt by local policeman on the order of state minister Ram Murti Singh Verma, against whom he had written on social media.
Source: The Hindu
ED to revisit Lalit Modi's foreign exchange violation case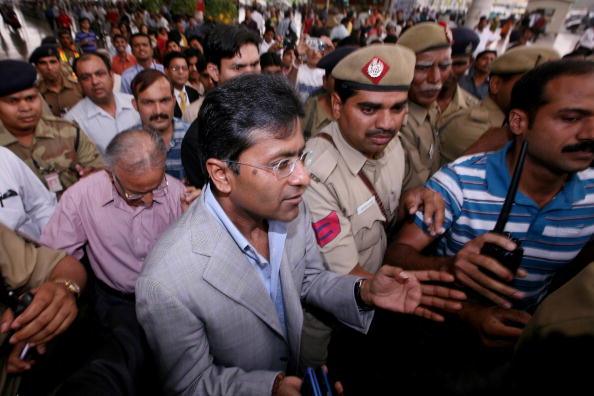 Adding to former IPL boss Lalit Modi's trouble, the Enforcement Directorate has reportedly begun revisiting a foreign exchange violation case against Modi that involves alleged illegal routing of funds amounting to Rs 21 crore from a Mauritius-based company. Ananda Heritage, taken over by the Modis in 2007, has come under the scanner of the Enforcement Directorate after its Mauritian-link proved bogus. Finance Minister Arun Jaitley said the ED had issued several 'quasi-judicial' show-cause notices to the Modis on this.
No end to Vasundhara Raje's troubles: Now Amit Shah refuses to meet her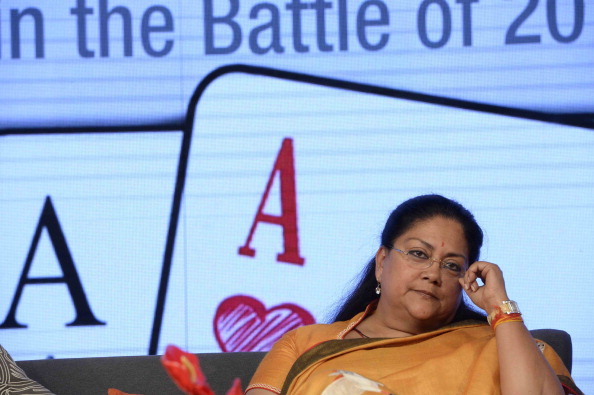 Pressure is mounting on Rajasthan Chief Minister Vasundhara Raje over her involvement in what is now trending as the Lalit Modi row. A panicked Raje had reportedly sought a meeting with BJP President Amit Shah, only to be turned down. The BJP top brass has asked Raje not to speak on the issue publicly. The party has also reportedly instructed its spokespersons not to support the embattled chief minister till all facts are ascertained. Raje's office has denied these reports.
Source: NDTV & Zee News
Narendra Modi app - now directly message him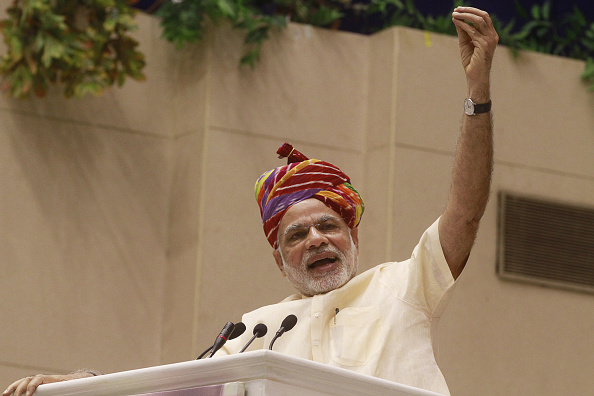 Prime Minister Narendra Modi Wednesday launched a mobile application. He announced the launch on Twitter: "Launched 'Narendra Modi Mobile App'. Come, lets stay connected on the mobile!" The app, which can be downloaded from Play Store, will make it easier to connect with the PM, allowing the user to receive messages and emails directly from him.
Less than 1,000 families own a fifth of India's wealth, says a study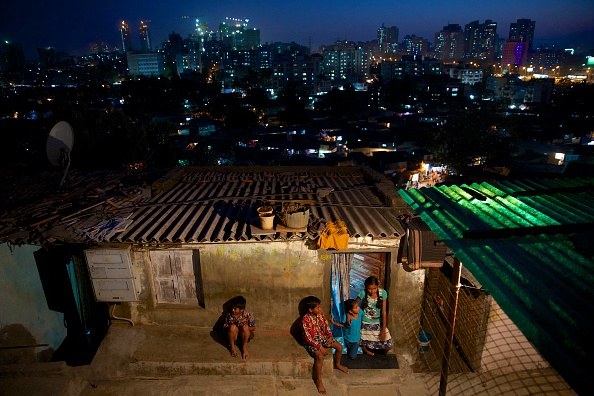 India's super rich continue to grow ever richer. According to the Boston Consulting Group's 15th annual report, in 2014, India had 928 households with wealth over $100 million.Together, they own 20% of India's wealth, and over the next five years, they will have accumulated a quarter of it.
Haryana government to ear-tag cows to save them from slaughter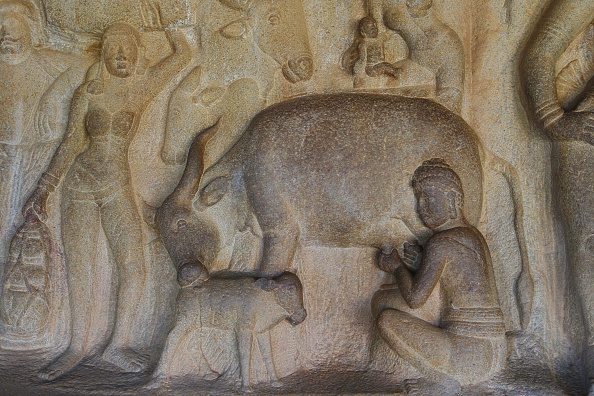 Apparently, to save them from slaughter, the BJP government in Haryana will ear-tag high-yielding cows. The audio frequency identification device (RFID) tags, which can be tracked remotely, will have information about the cow's birth date, breed, lactation cycle, progeny and milk yield. The state wants to identifying at least 1,000 Hariana and Sahiwal cows to tag in the current fiscal.
Source: The Pioneer
Cussing on WhatsApp in UAE could cost you $68,000, jail time, deportation
And you thought cyber laws couldn't get any more bizarre. Under a new federal law governing internet users in the UAE, using cuss words on WhatsApp could invite a fine of 250,000 Dirham ($68,000) and jail time as well. Now, if you are given to swearing on the social media and plan to visit UAE, better rein in the habit as the law extends to foreign visitors as well. The law allows the country to deport tourists if they use the word f*** word on WhatsApp.
Source: Firstpost
Stage set for spectacular Jupiter-Venus celestial show later this month
Jupiter and Venus are on course to put up a spectacular celestial show on 30 June night. Throughout this month, according to a report by NASA, the two bright planets will continue to come visibly closer. On 18 June, the separation will be just 6 degrees. The next night, the moon will join the stage, and the three will begin to shape up in the form of an isosceles triangle, the one in which the two slanting sides are equal. The main event will be staged on 30 June. That night, the two planets will be just a third of a degree apart.
Source: The Indian Express
On the eve of 40th anniversary of Emergency, Advani talks about polity's lack of commitment to democracy
On the eve of the 40th anniversary of Emergency, senior BJP leader LK Advani was seen taking pot shots at his one-time protege and current Prime Minister Narendra Modi. In an interview, he said that forces that can crush democracy are stronger and that he doesn't have the confidence it won't be imposed again. Delhi Chief Minister Arvind Kejriwal, who is currently at loggerheads with the Modi government, took to Twitter to laud the veteran leader for his comments.
CBI to Kerala HC: Need to probe why were 500 children brought in from other states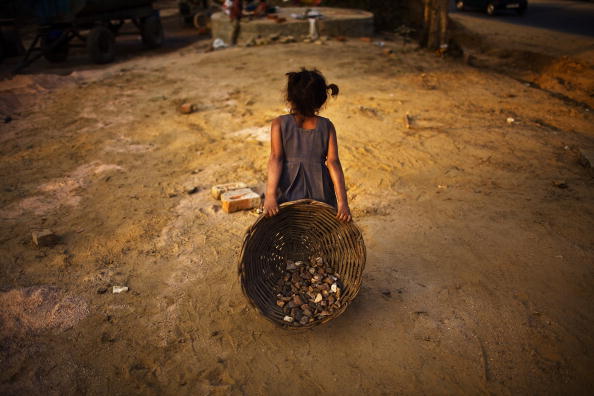 The Central Bureau of Investigation (CBI) Wednesday told the Kerala High Court that last year's revelation that 500 children had been brought to the state from outside requires investigation. The court was hearing a bunch of PILs on matters related to child trafficking in Kerala. One of the cases involved a religious organisation bringing 29 children, allegedly without valid documents, to Kochi recently.
Source: The News Minute
Prof Saibaba's health worsens, Bombay HC says take him to private hospital
The Bombay High Court has directed Nagpur Central Jail authorities to shift G.N. Saibaba to a private hospital for treatment within 24 hours. The Delhi University professor was arrested in May 2014 for alleged links with the Maoists. Activists have alleged that he was abducted by the Maharashtra Police from the university campus. The court also directed that Saibaba's wife and brother be allowed to accompany him, and asked the hospital's chief neurosurgeon to report about his condition within a week.