3-digit emergency number for Jharkhand girls seeking help in Delhi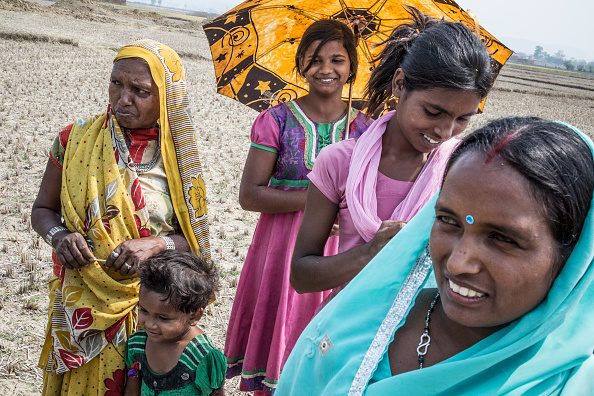 The Jharkhand Bhawan plans to launch a three-digit emergency number for needly and trafficked girls in Delhi.It is believed that at least 10,000 girls, usually tribals, are trafficked every year from Jharkhand across the country. Most of them are brought to Delhi and many face physical and sexual torture. Social welfare department officials said that besides the helpline, girls coming to Delhi will also be provided training on manners, the use of household appliances, and tips on how to contact the help desk. The government will open up a training centre in Ranchi while NGO Shakti Vahini has proposed to start similar training centres at Khunti and Gumla.Source: Hindustan Times
Greece rushes to finalise reforms before the EU's all-member summit begins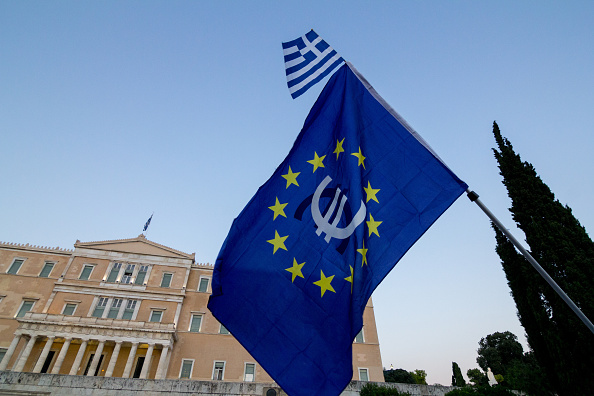 In order to remain within the Eurozone, the Greece government has begun making efforts to finalise a plan of reforms for its third bailout. The government is trying to ensure that it provides adequate time for creditors to review its proposals ahead of the European Union's 28-member summit scheduled for 12 July. The reforms will have to be matched by creditors' suggestions on how to make Greece's debt manageable in the longer term. Easing the terms for Greece's existing bailout loans has been a key dividing issue in the bailout talks. Greece and the International Monetary Fund have been in favour of the proposal while key European states like Germany have been resisting the idea.
Lal Bahadur Shastri's son wants father's files to be declassified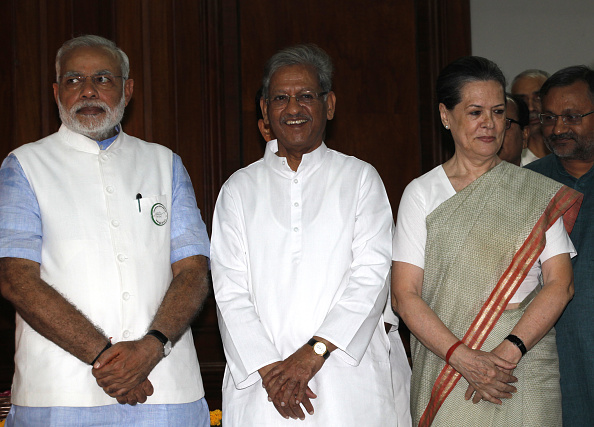 After Prime Minister Narendra Modi paid glowing tributes to Lal Bahadur Shastri during this visit to Tashkent this week, his son Sunil Shashtri appealed to Modi to declassify all files related to his father's death. "It's my humble appeal to the Prime Minister... we want that all the files pertaining to his death must be declassified," Sunil, who is a BJP leader, said. Shastri had died in Tashkent on 11 January 1966 at the age of 61 soon after signing the Tashkent Pact with Pakistan. Officially, it has been said that Shastri had died of a cardiac arrest but his family had alleged foul play. Sunil had made a similar appeal to former prime minister Manmohan Singh as well.
Demolition of temples: VHP says Rajasthan CM Vasundhara Raje is pseudo-secular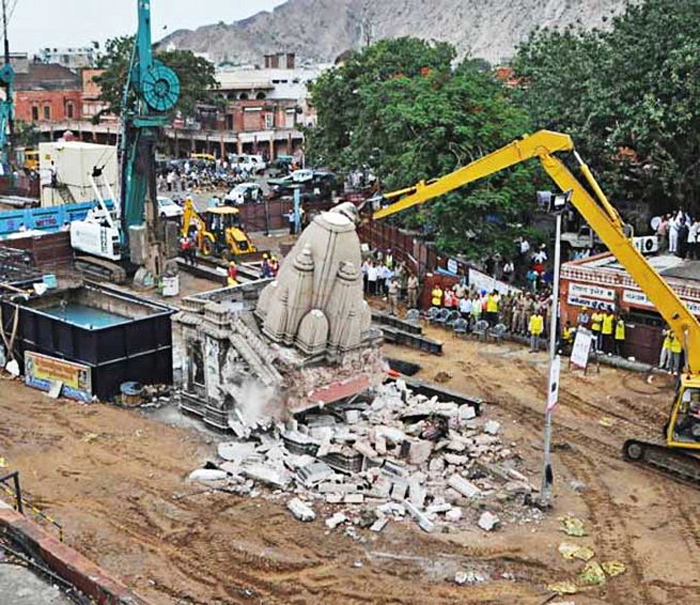 Launching an agitation against the demolition of temples in Rajasthan, the VHP has accused Chief Minister Vasundhara Raje of being pseudo-secular in targeting Hindu places of worship. He said that the VHP has taken to the streets against the demolition of temples as a "last resort." VHP joint general secretary Surendra Kumar Jain said: "One wonders if a person is trying to be secular and is becoming anti-Hindu." He added that only "Hindu temples are attacked and removed. No religious places of other religions have been touched. The historicity of the temples should be kept in mind," Jain said. He claimed that temples that have been 150-200 years old have been targetted. Jain added that the VHP has not abandoned its "core issue" of constructing a Ram temple in Ayodhya.
Prime Minister Modi proposes 'das kadam: ten steps for the future' of BRICS nations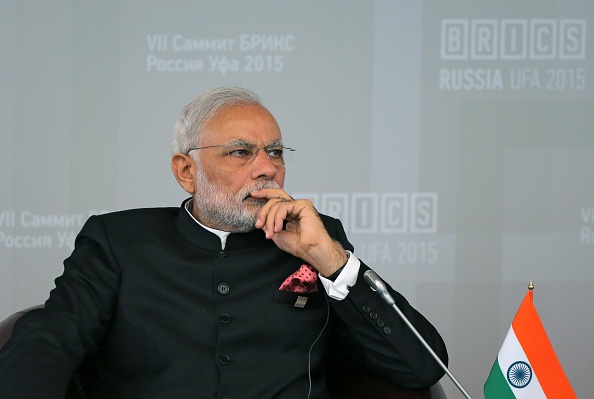 Proposing closer cooperation and coordination among BRICS nations, the prime minister released his vision for the emerging economies - 'Das Kadam: Ten Steps for the Future.' Speaking at the plenary in Ufa, Russia, Modi called BRICS an important pillar in the world of challenges. His ten points for the emerging nations include, BRICS trade fair, BRICS railway research centre, cooperation among supreme audit institutions, BRICS digital initiative, BRICS agricultural research centre, BRICS state/local government's forum, cooperation amongst cities in the field of urbanisation, BRICS sports council and annual BRICS sports meet, first major project of the New Development Bank to be in field of clean energy and lastly, a BRICS film festival.
Indo-Pak thaw in Russia: Pakistan to expedite Mumbai terror trial and Modi to visit Pakistan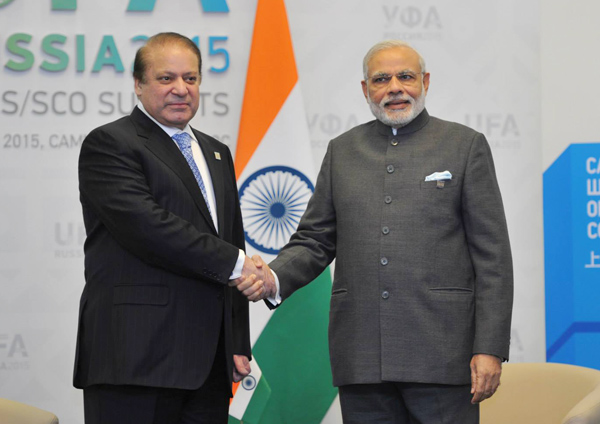 The one-hour-long meeting between Indian Prime Minister Narendra Modi and his Pakistani counterpart Nawaz Sharif is being touted as a breakthrough. Held in Ufa, Russia, on the sidelines of the Shanghai Cooperation Organisation meet, the bilateral has helped break the ice between the two countries. The National Security Advisors of the two countries will meet in Delhi to discuss terror issues; top army officers will meet in person to de-escalate border tension; Sharif has promised to expedite the Mumbai terror trial and, Modi will visit Pakistan next year for the South Asian Association for Regional Cooperation (SAARC) summit. The two countries will also release all the imprisoned fishermen in the next 15 days.
ISRO to send off its heaviest commercial payload with British satellites on board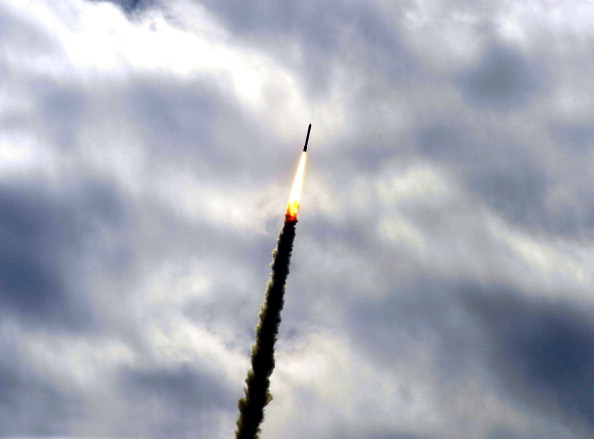 Indian Space Research Organisation (ISRO) will launch five British satellites, weighing a total of 1,440 kg, making it the heaviest commercial payload till date. Three of the satellites will monitor disasters while the two smaller ones are experimental satellites. The entire PSLV has been hired by the UK-based Surrey Satellite Technology Limited, which has constructed the satellites. Till now, ISRO has launched 40 satellites for 19 countries on a commercial basis. The launch will take place from the Satish Dhawan Space Centre, Sriharikota.
Close-up shots of Pluto reveal a giant heart-shaped area, cause confusion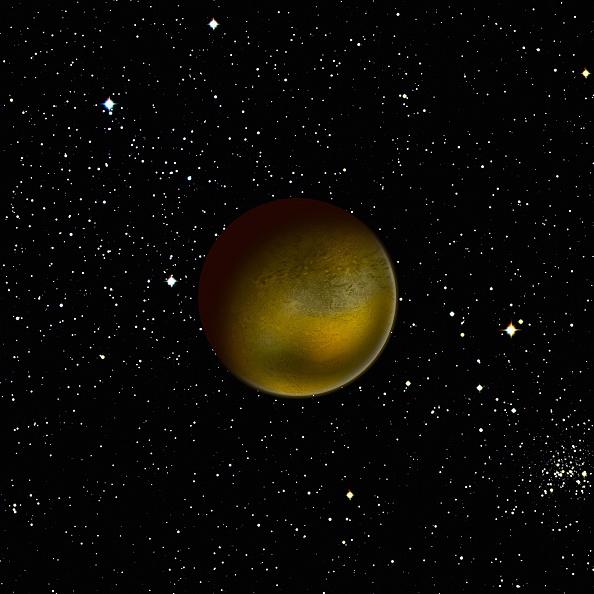 Photographs of Pluto, taken by NASA's New Horizons spacecraft, have revealed a giant heart-shaped area on the dwarf planet. The 9-year-old New Horizons mission, which hopes to find answers to some fundamental questions about Pluto, took the pictures on 7 July from a distance of less than five million miles. The heart-shaped area, which is around 1,200 miles across, has caused confusion among scientists who hope that more will be revealed next week when the spacecraft will reach its closest point to Pluto. The spacecraft will undertake a flyby on 14 July, with the hope of getting more shots.
Russia eager to make India a global hub for submarine upgrades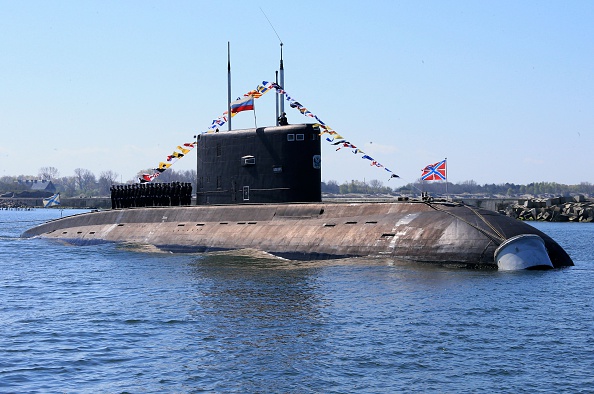 Russia is likely to sign an MoU with India to make the country a global hub for the upgrades, repair and maintenance of conventional submarines. Russia's leading shipyard is in talks to select an Indian joint venture partner for the mega project to set up facilities in India. With contracts worth several thousand crores in the offing, the proposed project is likely to make the selected Indian shipyard a big player in the international market. According to media reports, the Russian engineers have already visited the Indian yard and advised certain changes required to execute the project.
CIC snubs NGT for spending Rs 30,000 to recover Rs 10 fee from RTI applicant
The Central Information Commission has said that it was a case of "penny wise pound foolish" in which the National Green Tribunal (NGT) spent more than Rs 30,000 to recover the Rs 10 fee from an RTI applicant. The CIC observed that the NGT had instead of sending the information, gone into litigation over Rs 10. The CIC said that the NGT hires an advocate as a retainer on a fee of Rs 31,000, and pays Rs 11,000 and Rs 21,000 for conducting the first and second appeals. Information Commissioner Sridhar Acharyulu said that all this money is paid to the NGT advocate so that he presents an 'expert argument' on how the absence of a Rs 10 IPO, or demand draft, is a stumbling block to furnish information about the selection and rejection of candidates.
NGT asks Hindu College to stop construction of a hostel and plant 100 trees instead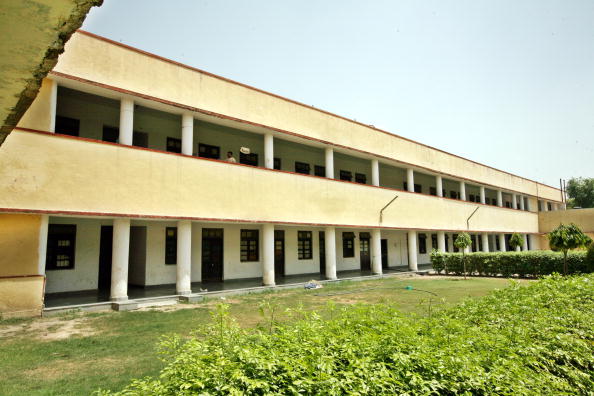 The National Green Tribunal (NGT) has fined Hindu College by ordering it to plant 100 trees in lieu of the 10 that it cut down for the construction of a hostel. The NGT also asked the college to submit a report after which it can resume the construction work. The college has also promised to not use groundwater or potable water for construction purposes. It has told the NGT that it will try to get the water from one of the Delhi Jal Board sewage treatment plants.
Hyderabad Police goes beyond its beat, picks up the broom
Policemen in Hyderabad have done the unthinkable. Nearly 150 uniformed men picked up the broom and swept the area between Madina and Mecca Masjid in the Old City with help from some locals. Over the last few days no garbage has been picked up in either Andhra Pradesh or Telangana as municipal workers have gone on a strike demanding higher wages. Deputy Commissioner of Police, V Satyanarayana, said that the police decided to do the clean-up job as garbage was piling up around the Charminar - a tourist area. He added that there are huge crowds because of Ramzan therefore the area needed to be kept clean.
Source: NDTV
Climate change to be the focus of education train, the Science Express 2015
The Science Express, a special train that travels around the country every year, will feature climate change as its main focus this year, Minister for Environment, Forests and Climate Change, Prakash Javadekar, said. The 16-coach train spreads awareness about the county's biodiversity and various environment-related issues amongst student. A joint initiative of the ministries of railways and environment, it was first launched in 2007 and has been in operation every year. Its theme for last year was biodiversity.
Scientists discover an effective OTC drug to combat tuberculosis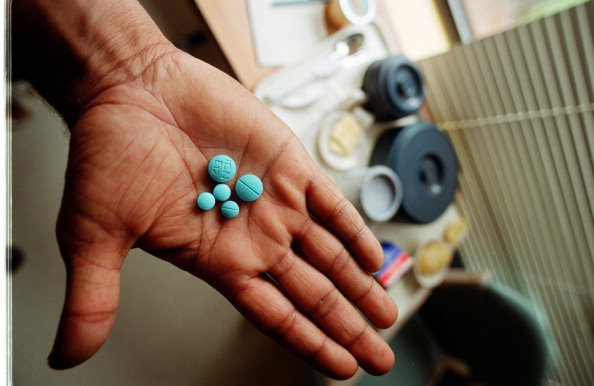 A new study has found that a common drug that is used to treat heartburn could help fight tuberculosis. Swiss scientists have discovered that over-the-counter medicine, antacid lansoprazole, can prove to be an effective potential cure for TB. Despite global efforts, tuberculosis remains widespread and caused almost 1.5 million deaths in 2013, making it secondly deadly to AIDS. On top of this, resistance to TB drugs is mounting, which is putting added pressure on the health community to develop new cures.
Scientists to create mosquito map to predict spread of deadly disease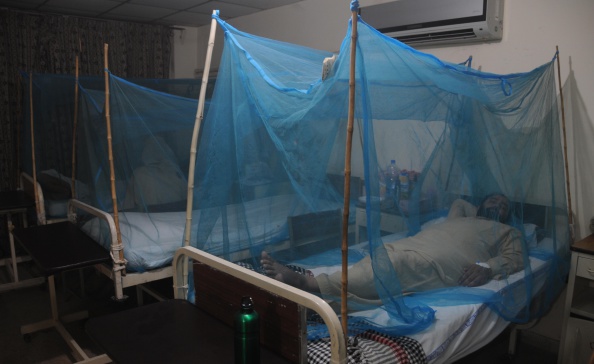 A study, published in the journal, eLife, says that mosquitoes that carry the dengue and chikungunya viruses are more widespread than ever. Because there are no treatments or vaccines for these diseases, knowing about the presence of these mosquitoes will help prevent their spread. Scientists focussed on two species of mosquitoes - Aedes aegypti and Aedes albopictus, which carry dengue, yellow fever and chikungunya viruses - all of which are deadly and cause lasting problems. The scientists are mapping mosquito populations based on rainfall, temperature, vegetation, rural and urban areas. The study found that large populations of mosquitoes are being found in areas which had lower densities of the insect. Source: Scidev
Fears of human-leopard conflict makes Assam shift two leopards to Tripura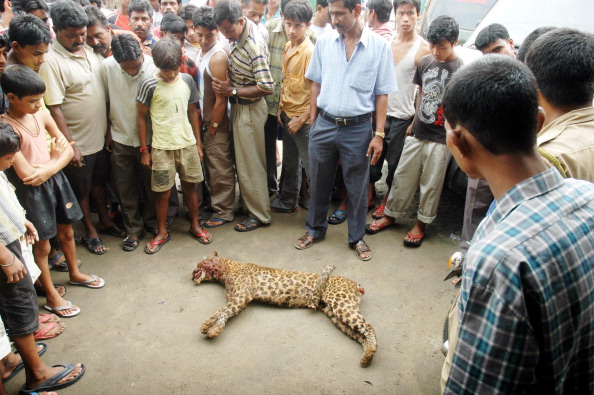 The Centre for Wildlife Rehabilitation and Conservation (CWRC) near Kaziranga National Park has shifted two leopards to the Sipahijala Zoological Park in Tripura in a 700-km long journey. The two leopards, a male and a female, were accompanied by four experts - one veterinarian and three animal keepers. In the last 10 years, over 100 leopards have died in Assam due to increasing human-leopard conflict. Most of the deaths have happened around tea estates. A few years back, Assam had relocated one of its leopards to Nagaland as well. A number of organisations - the Wildlife Trust of India, Assam forestry department and the Zoology department of the Gauhati University are working on the human-leopard conflict.Source: The Telegraph