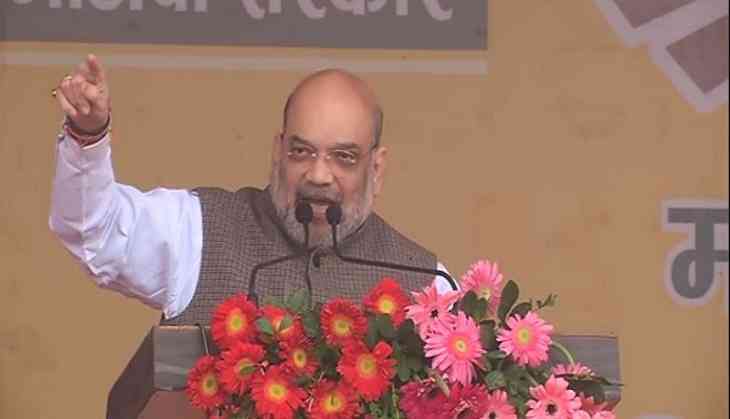 Taking the war of words between BJP and Samajwadi Party in Uttar Pradesh Assembly Elections even further, Union Minister Amit Shah questioned the 'criminal background' of some of the candidates of Samajwadi Party.
Amit Shah taunted Akhilesh Yadav by saying that 'mafia in Uttar Pradesh can be found in jails or candidate lists of Samajwadi Party.
BJP senior leader Amit Shah was addressing a public meeting at Atrauli.
Amit Shah targetted the past governments of the Bahujan Samaj Party (BSP) and SP for 'failing to protect the people from the goons'.
"The goons would harass the people of Uttar Pradesh under Behenji's (Mayawati) and Akhilesh (Yadav) ji's government."
Amit Shah lauded Chief Minister Amit Shah for his governance and law and order in Uttar Pradesh.
Shah said: "In UP, the police were afraid of the mafia. Mafia has now moved out from Uttar Pradesh under Yogi Adityanath ji' leadership."