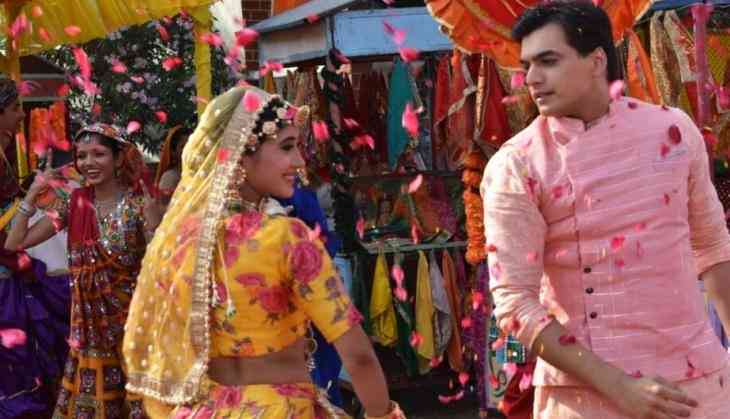 Yeh Rishta Kya Kehlata Hai
In the previous episode, we saw Kartik aka Mohsin Khan awards her wife Naira aka Shivangi Joshi after Samarth and Gayatri's wedding. Meanwhile, we saw Manish who's health is deteriorating day by day gets excited to see the food prepared by her daughter-in-law Naira. Seeing this Kartik gets tensed for his health and in meantime, he gets a call from his manager who tells him that due to Puru's arrest clients are getting dicey on their decision, not just this he also informed about their individual investments.
Naira sees Kartik is tense and asks him to which Kartik informs her that they have suffered 500 crores and worries that how he will repay the debt. He tells Naira that this project was started with Puru Mama, in fact, the jewellery they ordered is now ready after knowing this Naira suggests Kartik that they should not tell this news to Manish as he is not well.
Later we saw Manish reaching office and sees everyone in chaos he demands the explanation but non blotted out the truth as Kartik asked them not to tell Manish but as soon as Kartik reaches the office he is startled to see Manish sitting on his chair and demands the explanation as to how they will repay the debt to bank. Then Kartik explains that initially they the payment was made in two instalments one instalment had to be paid by Kartik which he has already paid while the second instalment was supposed to pay by Puru Mama but when his time came he got arrested so that's why they suffered the blow of 500 crores.
After listening to this Manish faints Kartik, Naira and Akhil rush him to the hospital where the doctor informs them that he has suffered a minor attack due to stress. Meanwhile, Kartik and Akhil get a call from office repeatedly but they don't answer it so in the wake of situation Naira takes the call and is shocked to hear it.
Also Read-
Kullfi Kumarr Bajewala April 25, 2019 Written Update: Shocking! Kulfi aka Aakriti Sharma looses her voice