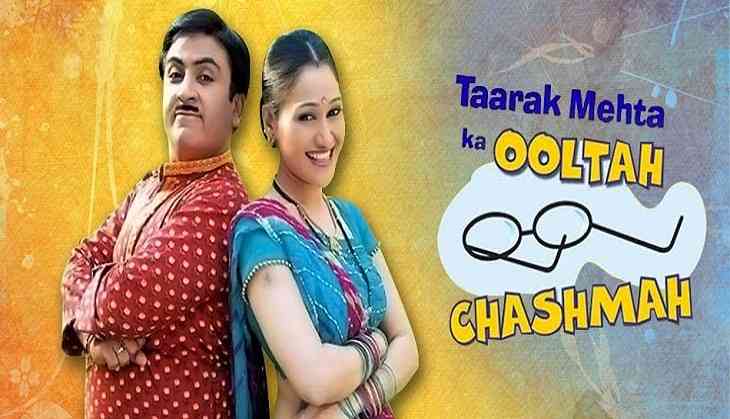 Taarak Mehta Ka Oolta Chashmah
In the previous episode of Taarak Mehta Ka Oolta Chashmah, we saw Jethalal looking all tense and waiting for his informers Bagha and Bawari. Sitting all tense he asks Nattu Kaka about his worries top which he assures him that everything will be fine. Meanwhile, Bagha and Bawari return back and gives sad news to Jethalal that they were not able to track the politician's goons and were unable to find the true reason behind the order of phones in such a huge number.
Jethalal who is upset calls Taarak Mehta to discuss his issue further to which Taarak says that he will come to his store and will plan out a different trap to know the real truth of that politician and that too before the election. Taarak Mehta suggests Jethala that they have to make a plan in a way politician himself vomits the truth and just the Jethalal comes out with a plan while Nattu Kaka suggests him to message him rather calling him.
As the trio was waiting for the answer, the phone starts ringing and it is none other than Sevaklal's men, Jethala tells him that he has a piece of confidential information regarding his opposition and for that, they have to meet face to face rather on phone. After hearing this at first Sevaklal is a bit dicey over the meeting but then approves, meanwhile, Jethala and Taarak plan how they will capture the information and made sure that they will open their phone recorders so that everything will be recorded.
But as soon as they reach the office their phones get confiscated and the moment they come face to face with Sevaklal starts getting nervous. Sevaklal asks the duo as to what information they have to which Jethalal says that opposition Mevalal has also given them the order of phones and that to of the same amount to which Sevaklal says not to sell them the phones and also reveals his plans that he will distribute phones in Garib Nagar to buy votes.
Also Read-
Nazar: Monalisa's smoky hot pool pictures will set your hearts on fire!