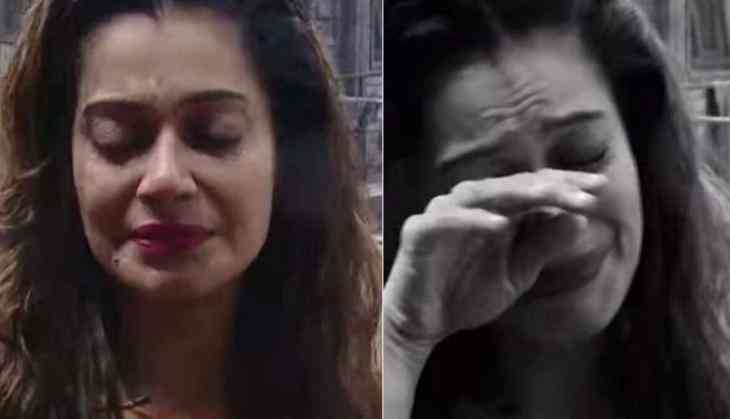 Lock Upp contestant Payal Rohatgi recently shared that she struggled with alcoholism and suicidal thoughts after her Bigg Boss appearance. Payal had featured on the second season of the reality show alongside Rahul Mahajan, Monica Bedi, Sanjay Nirupam, Sambhavana Seth, winner Ashutosh Kaushik, and others. Payal, who was rumoured to be romantically involved with Rahul, has now said without taking a name that a love angle from the show was damaging for her.
In the recent episode, Lock Upp host Kangana Ranaut had given Payal the option to share her secret to stay away from ousting. Payal then shared, "My last reality show was Bigg Boss season 2, and there also I was portrayed very negatively. There was a love angle there that was very detrimental to my personal life. Post that show, I got famous, but I got famous negatively. They used to think that I am a sidekick, because a person had said on that show said that 'kabhi man kare to pizza khaao, kabhi man kare to pav bhaji khaao (do whatever you want to)'. I became one of those types."
Furthermore, Payal added, "I got heavily into drinking. I used to drink for like 48 hours nonstop. I was an alcoholic. My mom didn't know, my father was separated. I drank so much alcohol in those months that I didn't know if it was day or night. I used to be on prescription drugs, I used to smoke, and I would only pray to God that I will leave everything if I get a nice boy. I was so sloshed, I used to be suicidal, I have tried to cut my hands, because I used to live alone at that time. That's why I don't have friends since Sangram came into my life."
Payal Rohatgi called to mind that she spent a few months in rehab during that time, and even now gets triggered if she sees drug, or even cough syrup. She also talked about a phone call to her father at the time, "I said, 'I need you back, please come back, I am having a nervous breakdown. I don't want to die. I want to live, but I am not able to control.'" She added that she doesn't want to be perceived as a vamp or a villain in Lock Upp as well, and feels bad when she gets referred to these labels again.
However, Payal Rohatgi didn't identify who the love angle on Bigg Boss was with, she was famously linked to Rahul Mahajan during her stint on Big Boss. Both Payal and Rahul denied the claims during the show.
The Lock Upp, which is in its finale lap, also features Munawar Faruqui, Anjali Arora, Poonam Pandey, Prince Narula, Saisha Shinde, Shivam Sharma, and Azma Fallah among its final contestants.
Also Read: Lock Upp: Poonam Pandey takes bath in open yard area, male contestants react