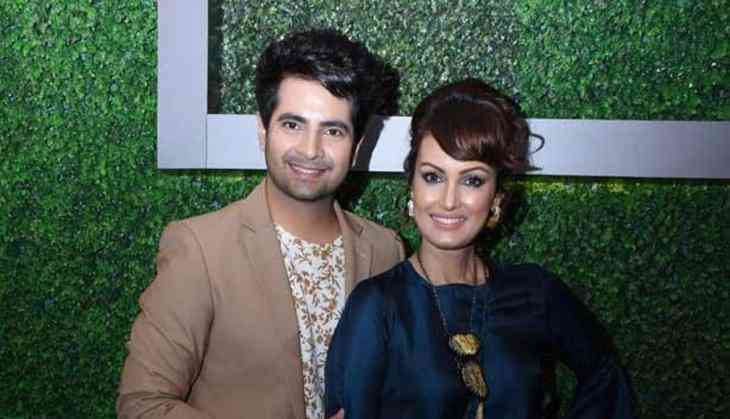 Karan Mehra & Nisha Rawal
In a recent episode of Lock Upp, television actress Nisha Rawal got emotional as she shared details of her personal life with another contestant Payal Rohatgi. Nisha called to mind her relationship with ex-partner and actor Karan Mehra that lasted for 14 years. Nisha and Karan, who are parents to four-year-old son Kavish Mehra, got married in 2012 and separated in 2020.
Talking to fellow contestant Payal, Nisha opened up about how she sat down with Karan and asked him calmly if he had any affair. Nisha claimed that Karan admitted to her having an extra-marital affair for the past seven to eight months even after having a child with her. According to Nisha, Karan said, "I am in love with someone else and I am in love with you too." The actress got emotional and said once her trust was challenged, she could not regain faith in him at all.
Nisha Rawal further mentioned that everything was in the open but still he got separated in a very dirty fashion and denied to take responsibility for their kid, Kavish in any way. The 37-year-old actress added, she was made to feel as though she alone brought Kavish into this world. Payal consoled Nisha who was in tears. However, the actress said that she is a strong and independent woman and will raise her child alone.
In 2020, reports of Karan physically assaulting Nisha had cropped up as the couple was going through a messy separation. In the recent episode of the reality show Lock Upp, Nisha said that after Karan admitted to his affair, he would go meet the woman and return to Mumbai. Nisha added that she hid this development from her mother who was living with her at the time. "I had to show my child everything was normal," Nisha told Payal.
Also Read: After Bigg Boss 15, Karan Kundrra enters Kangana Ranaut's show 'Lock Upp'; see video