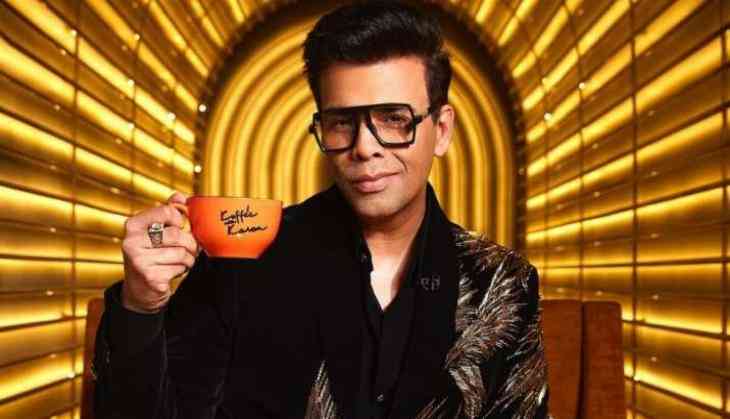 Indian filmmaker and television personality Karan Johar, often informally referred to as Kjo will soon be back with the seventh season of his popular talk show Koffee With Karan. The show has been the cradle of many big Bollywood controversies, with celebrities sometimes making the snarkiest remarks about their contemporaries.
The controversies have been to such an extent that in a promo footage for the new season, the filmmaker could be seen begging his film industry friends to appear on his show who seemed reluctant about it.
Here we have put together few such burns that were delivered on the show and soon became the talk of the town.
The actor who tops the list is non other than Kanagana, she delivered one of the biggest burn on the host Karan when she appeared on the show's 5th season with her Rangoon co-stars Saif Ali Khan and Shahid Kapoor in 2017. Her comments also sparked a debate on nepotism in Bollywood which remains a topic of discussion till date.
When asked who has given her 'most unnecessary attitude' in the film industry, Kangana looked at Karan Johar stright and said, "I think you Karan." She also said, "In my biopic, if ever it's made, you'll play that stereotypical Bollywood biggie, who is like you know…very snooty and completely intolerant towards outsiders, flag bearer of nepotism, the movie mafia."
Deepika Padukon:
Deepika who is known for being calm and composed, held nothing back when she was asked about her ex-boyfriend, Ranbir Kapoor. She appeared alongside Sonam Kapoor on the third season of the show in 2010, and they were asked to name one product they feel Ranbir should endorse.
Deepika was quick to respond that Ranbir should endorse a 'condom brand.' She clarified that it was a joke, but also said that Ranbir should work on his boyfriend skills.
The bollywood actor left everyone breathing hard when he made a snarky comment about Aishwarya Rai during the rapid-fire round of the show. Emraan appeared alongside Mahesh Bhatt in the fourth season in 2014, and he was asked to name the actor/actress that comes to his mind when he hears some particular words. As Karan said 'plastic,' Emraan replied, 'Aishwarya' (Rai).
In another half of the rapid fire round, Emraan Hashmi was asked to name one piece of advice he would give to Shraddha Kapoor, and the actor replied, 'eat.' He also advised Deepika Padukone and Katrina Kaif to 'loosen up.'
Also Read: Ranveer Singh Birthday Special: Have a look at actor's top 5 performances