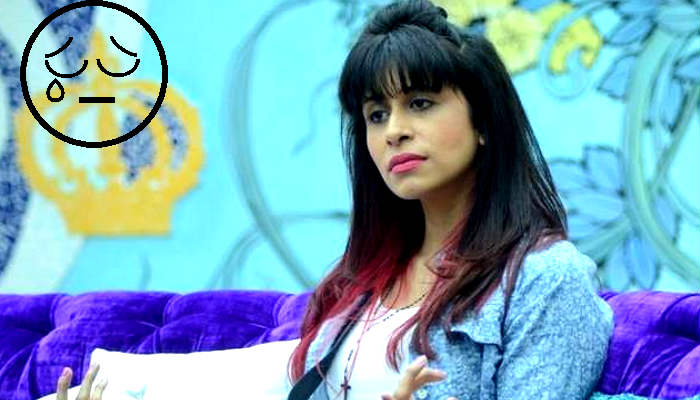 Last night's episode of Bigg Boss Double Trouble remained the most emotional one yet. As we told you earlier, Kishwar Merchant left the house, taking the sum of Rs 15, 00, 000 in a task that seemed like a forced eviction.
Left with no choice, Prince and Kishwar had to mutually decide in the end, who will be leaving the show. Fortunately or unfortunately, they decided on Kishwar's name; this earned Prince the 'ticket to finale.'
Even though the eviction of a strong contestant like Kishwar should have brought a smile on everybody's face inside the house, it was instead an emotional moment for all. And, this is because the girl remained competitive throughout her stay in the house, and proved herself to be one the most deserving contestants to go to the finale.
Also read: Bigg Boss 9: Kishwar Merchant leaves show, Prince Narula becomes first finalist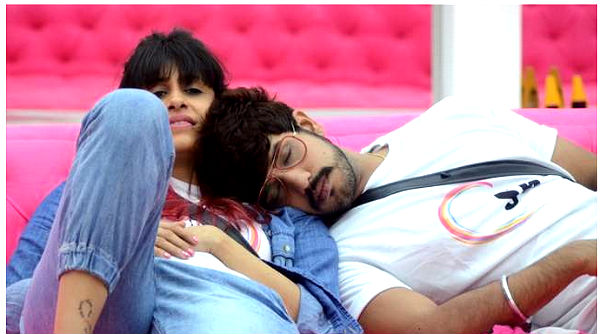 When she left, even Priya Malik, who never gelled well with Kishwar, felt bad and expressed surprise at her own reaction to the results. Here's a slight roundup of Kishwar Merchant's journey while in the house. Take a look:
The moment Kishwar entered the show, she seemed to dominate the house. She was made to enter with Aman Yatan Verma who got eliminated earlier.
Even though her real-life partner, Suyyash Rai, was also part of the show Kishwar played a solo game. Not even once did she take or demand neither emotional nor physical support from anyone.
Also read: Bigg Boss 9: Keith Sequeira cried, embracing Rochelle Rao. And therefore, he may just win the show now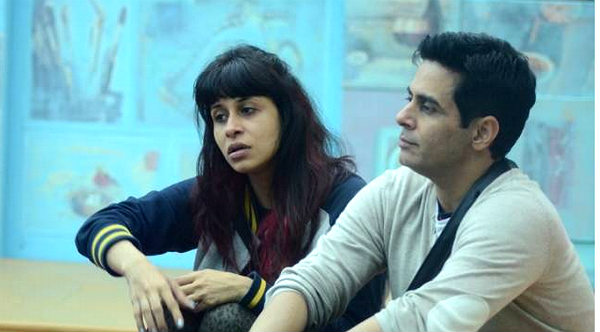 While she used to be an inevitable part of every argument, fight in the beginning, Kishwar learned to calm down herself. In fact, as admitted by the host Salman Khan in the Weekend Ka Vaar episode, the show evidently taught her a lot of things.
As they revealed during one of the episodes, Kishwar and Suyash are going to tie the knot in February. Bigg Boss surely tested their relationship. And, they passed it gloriously.
Also read: Suyyash Rai had some nasty things to say about Mandana Karimi, Rishabh Sinha after being evicted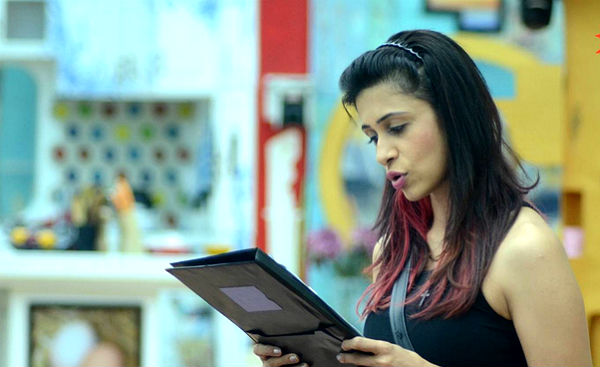 Everytime she did a task, she performed it with full conviction. In fact, she remained adamant that she's not going to press the buzzer whether or not she wins or loses. It was only when Bigg Boss asked her that Kishwar declared herself as the one going back home.
We'll miss Kishwar Merchant on Bigg Boss Double Trouble. But, do you think that this eviction was an unfair and forced one?
Also read: Bigg Boss Double Trouble: 4 things Nora Fatehi said about Prince Narula and Kishwar Merchant post her eviction