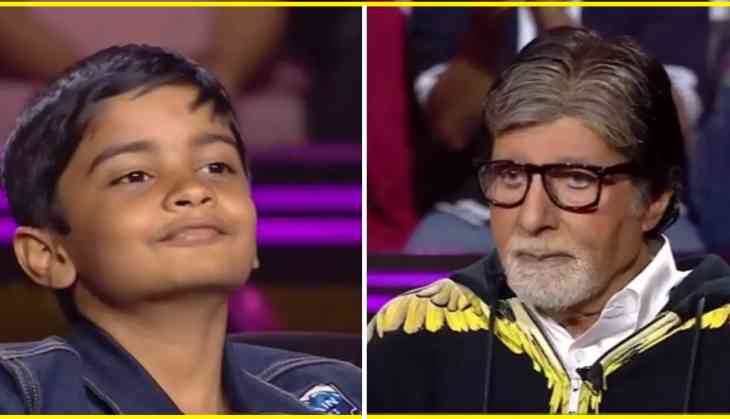 Amitabh Bachchan revealed a trick
Kaun Banega Crorepati 14 is one of the most watched seasons of the reality show. Following the season's triumphant conclusion, KBC Juniors is continuing. The Bollywood 'Shahenshah' Amitabh Bachchan, is the host of the reality show. Bright kids from across the nation play fastest finger first with Bachchan to get chance to sit on the hotseat.
The veteran actor is very fond of kids and loves interacting with them during the show.
In the recent episode of the show, 9 years old Anshuman Pathak from Bengaluru won the 'fastest finger' round and got a chance to play KBC with the Big B. The actor welcomed the toddler with a greeting card and a beautiful message wishing him great health and happiness.
As the game proceeded, the question for 10,000 points was:
Which of these would you normally eat with a fork or chopsticks? Anshuman correctly answers C) Chopsticks.
Even Amitabh Bachchan admitted that he is not used to eating noodles with chopsticks and that the noodles frequently fall out of the chopsticks when he tries to eat it. He continued by saying that it is particularly awkward when he is in restaurants. The actor revealed that to prevent embarrassment, he uses a trick, he first cuts the noodles and then eats it with a fork or spoon.
Anshuman played the game exponentially well and reached questions for 12,50,000 points but he stuck at the below mentioned question.
Which of these animals has extinct subspecies named Caspain, Bali and Javan?
The toddler decided to quit as he did not know the answer and had no lifeline left. Anshuman Pathak won Rs 6,40,000.
The 'Runway 34' actor played Fastest Finger First Round for the second time, and Surabhi Tripathi from Ahmedabad came to the hotseat. Surabhi becomes the roll-over contestant for the next episode.